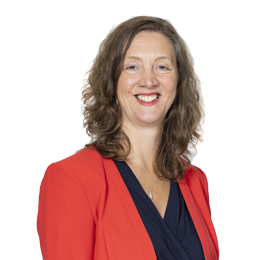 Alex Craig
Partner and Head of the Commercial team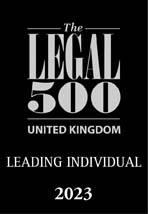 About Alex
Alex is a commercial legal specialist and head of our Commercial team. Known for her expertise in data protection, intellectual property, technology and contract law, and recognised by Legal 500 UK as a 'Leading Individual' with 'broad expertise', Alex assists a wide range of clients from the largest international brand owners to SMEs.
Her clients operate across a diverse number of industries including technology, sports, leisure, entertainment and manufacturing and include The Caribbean Premier League, Arbor Education, Simpsons Malt and Mandata.
Alex Craig is very friendly, very capable, great at putting a point across. Exceptionally good at gathering and consolidating a lot of information into a single, simple and clear message.
Alex has worked with a number of regional manufacturers helping with IP protection, supply and manufacturing agreements as well as terms and conditions and general contract support.
More recently Alex has supported the region's manufacturers through Sunderland Software City with sessions looking at IP protection, tech adoption and Industry 4.0.
Alex specialises in the protection of intellectual property rights and is recognised by the legal directories as one of the region's leading lawyers in this area. Her expertise includes trademarks, copyright, IP audits, strategic collaboration, licencing arrangements and media rights arrangements.
Chambers & Partners cite Alex's IP practice as "five-star - eliciting great faith from her clients, and with good reason," which is probably why clients such as Zytronic Displays, Meiyume UK and CAV Systems trust her with their ongoing intellectual property work.
Alex Craig is very friendly and knowledgeable. Strong character. Has offered clear advice and gained additional input from other sources when/where required.
In the tech space, Legal 500 UK cite Alex as "consistently and authentically taken a real interest in the value that her team can bring to our business." Since the start of the .com era Alex has developed her IP knowledge in the tech arena, supporting tech business with their contract arrangements and clients' investment in tech through negotiations. She has worked on contract documentation suites with local clients and supported business with commercial licensing arrangements. Clients include Waterstons, Mandata, Trustack, Excelpoint, MiPerform, Arbor Education, The Algorithm People.
Alex provides sound and relevant advice and is able to challenge thinking and ensure the advice provided is relevant to the desired business outcome.
Data Protection & Information Law
Alex has over 20 years' experience advising clients and, with the implementation of GDPR, has developed the firm's offering in the space and is lead for data protection. She supports clients with policies and procedures, subject access request, breaches and compliance concerns as well as supplying training and running a quarterly round up.
Known for her clear and pragmatic legal advice, Alex specialises in supporting entrepreneurs and start-ups in protecting their business interests at the start of their business journey and helping with key business policies and documentation for this stage or growth. Alex has particular experience advising growing tech businesses, advises on a wide range of commercial and contractual arrangements, including in relation to IT/technology, intellectual property rights, data protection and terms and conditions.
Alex and her data team have worked for a number of social housing sector clients supporting during the period of implementation of GDPR and subsequently on specific development areas following the introduction of guidance from the ICO and Brexit.
In particular, Alex and her team have supported on subject access requests, data breaches, negotiation of data processing and sharing agreements, DPIA reviews as well as more ad hoc queries relating to adoption of new technology or one-off situations requiring sensitive consideration.