We Help North East Solicitors Winn Secure National Expansion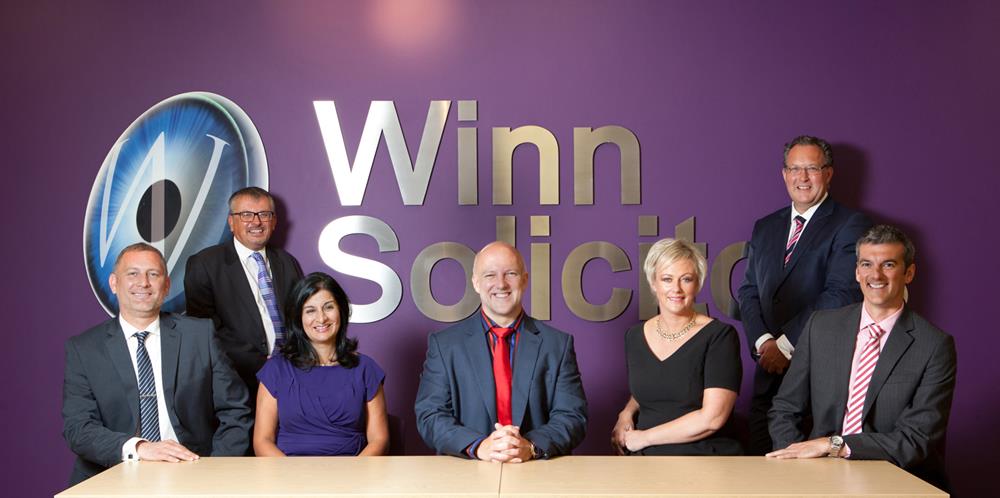 We have recently been involved in an investment deal which will fuel national growth in one of the region's most successful solicitors firms.
Winn Group, based in Newcastle, is to go into partnership with international investment companies JZ International (JZI) and Souter Investment Group.
Expansion for accident management one-stop shop
One of the area's biggest employers, Winn's headquarters are in Byker, Newcastle, and it employs over 290 staff.
It is recognised as an expert in motor accident management services and road traffic accident claims. In the year to March 31, 2013, the Winn Group generated revenues of approximately £40m.
The investment means that it will be able to continue to expand its one-stop shop for accident management services nationally.
Twenty-two new jobs have been created in the past six months in anticipation of the deal, brokered in the North East by our team and Newcastle accountants Tait Walker, and it is anticipated more will be created in the coming months.
Jeff Winn, founder of Winn Group, said: "Winn Group is proud to announce this investment in the future of the region and Byker in particular.
"The investment, from JZI and Souter Investments, is recognition of the excellent business we have built up here in Newcastle and confidence that Winn Group will further develop its offering.
"We aim to expand the business significantly in the next few years, creating even more new jobs in the region, and this investment gives us the backing to do that.
"Winn Group is dedicated to offering the best service for its clients and the best working environment for its employees."
A member of both JZI and Souter Investments will now sit on the parent company board at the North East solicitors alongside Winn's directors.
Consolidation brings benefits
The accident management outsourcing market is undergoing significant consolidation, driven by regulation and the ability to provide low-cost processing. Recoverable costs for low-value claims have recently been fixed by government at £500, a reduction from £1,200.
The Winn service proposition and trusted name enables the Group to benefit significantly from the consolidation. The investment will allow Winn to continue to expand its one-stop shop for accident management nationally and demonstrates the strength of Winn's business and its model.
Encouraging regional growth
Robert Phillips, Partner and Head of the Corporate Team at Muckle, said: ""All of the team at Muckle are delighted to have worked with Jeff and his team over the last few months to advise on the investment by JZI and Souter Investments.
"We've really enjoyed working on such an innovative transaction and injecting private equity into a law firm – particularly one with such potential.
"Any private equity transaction in our region is good news.  I'm sure that with its new co-investors Winn Solicitors will go on to be ever more successful in its chosen market place."
Michael Smith, Partner at Tait Walker Corporate Finance, said: "The Corporate Finance team at Tait Walker were thrilled to be involved in this deal; we are a local business and are therefore fully in support of encouraging growth in the region as a whole.
"It's clearly exciting times for the Winn Group – not only does the company currently employ nearly 300 people, but the forecast for future employment is also incredibly positive.
"This deal shows real confidence in the North East as a whole."
Investment consolidates strength
JZI specialises in investing in and developing small to medium-sized businesses in partnership with founders and entrepreneurs. JZ International has invested in over 30 companies across Europe in all types of business and financial service industries.
JZI's Managing Director Martin Wright, said: "The combination of the excellent management of the Winn Group and the operational and financial assistance of the JZI management group will enable Winn to further consolidate its position as one of the leading providers in the outsourced accident management sector in a short period of time."
Souter Investments is the private investment office of transport company Stagecoach's founder Sir Brian Souter. In recent years, Souter Investments has been active in investing in a range of businesses, all of which share similar characteristics to Winn, such as strong management teams, good growth prospects and a high degree of integrity.
Souter Investments' Managing Director Andy Macfie said: "We are delighted to be backing Jeff and his management team and investing in such an exciting business.  The accident management sector is undergoing a period of significant change at present and we are confident that Winn Group is well placed to grow strongly in this new environment".
H.I.G. WhiteHorse and Barclays provided debt financing for the acquisition and JZI and the Souter Group have provided growth capital facilities for the development of the Group. The terms of the transaction were not disclosed. The investment has received approval from both the Solicitors Regulatory Authority and the Financial Conduct Authority.
For more information, help or advice on corporate deals please contact us on 0191 211 7777 or email [email protected].