Thinking Green Turns over a New Leaf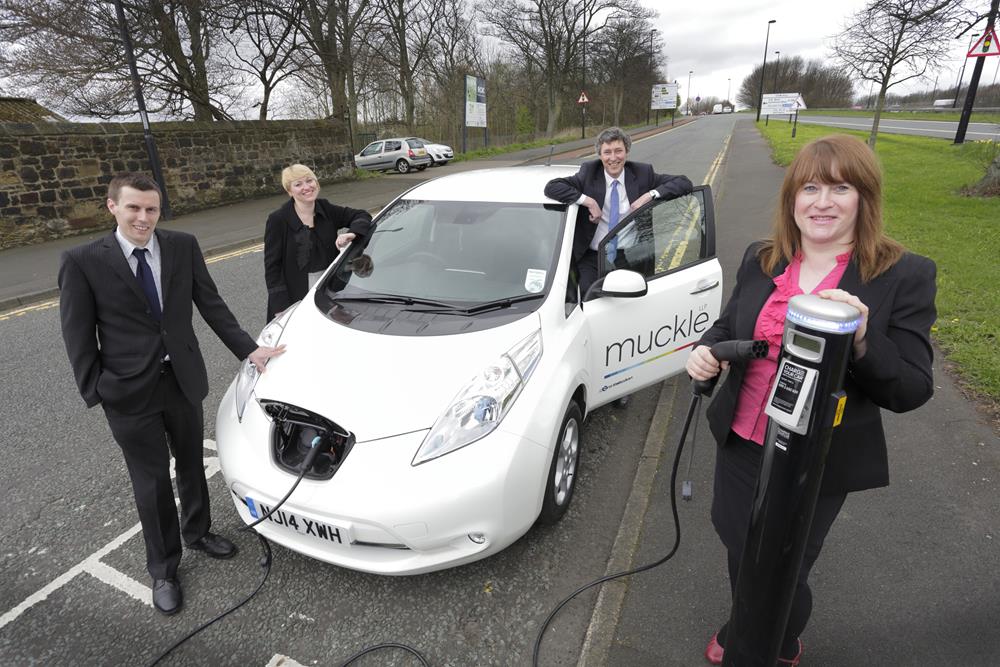 We are steering the way to a more sustainable future after lowering our carbon emissions year-on-year for the last four years. We have reduced our total emissions by 26% over four years, cutting out 76 tons of CO2, despite the firm expanding from 117 to 154 people between 2010 and 2014.
We intend to accelerate this further so we have replaced our petrol pool car with a new zero emissions, battery powered Nissan LEAF.
Introducing the LEAF
The battery-powered LEAF can be refuelled via a charging point at our office which the firm part-funded with a grant from North East Plugged In Places. Getting the LEAF is the latest of many changes in working practices that comprise our environmental efforts to incorporate greener working practices. We set up our Let's Think Green Team (LTGT) from volunteers across the firm in 2007 to encourage, challenge and enthuse staff to care more about the environment.
A greener Muckle
The role of the LTGT is to continually review the sustainability of Muckle's business practices in order to identify areas for potential improvement. The team then encourages people at Muckle to actively participate in finding ways to live and work in a more sustainable manner.  The involvement of everyone within Muckle has helped the law firm to achieve the environmental management ISO14001 accreditation and Muckle remains one of only a handful of law firms across the UK to have achieved this award.
Andrew Davison, who leads LTGT, said: "Part of being a responsible business involves having an awareness of the impact that we have on the environment. To help make that happen, we all need to change our behaviour and habits to achieve a low carbon footprint. We have independently calculated our carbon footprint since 2009 using the Legal Sector Alliance's recognised methodology and have recorded significant reductions each year. The improvements demonstrate our continuing efforts and that initiatives are really making a difference."
Go Smarter to Work Gold
Muckle LLP has also been awarded the Go Smarter to Work Gold award this month (April 2014) for the firm's ongoing commitment to encouraging sustainable travel. Initiatives so far have included introducing a corporate discount scheme for metro use, the Cycle to Work Scheme, a Drive Smart scheme to raise awareness of driving more sustainably, and a travel advice surgery.
Peter Andrew Henson, Go Smarter to Work delivery manager, Newcastle City Council, said: "To receive Gold Accreditation, Muckle LLP have been fully engaged in the Go Smarter to Work project, have implemented the full programme of toolkit measures and have demonstrated their ongoing commitment to encouraging sustainable travel through their workplace travel plan."
For more information on our green initiatives speak to Andrew Davison on 0191 211 7950.