Muckle LLP Announces Four Senior Promotions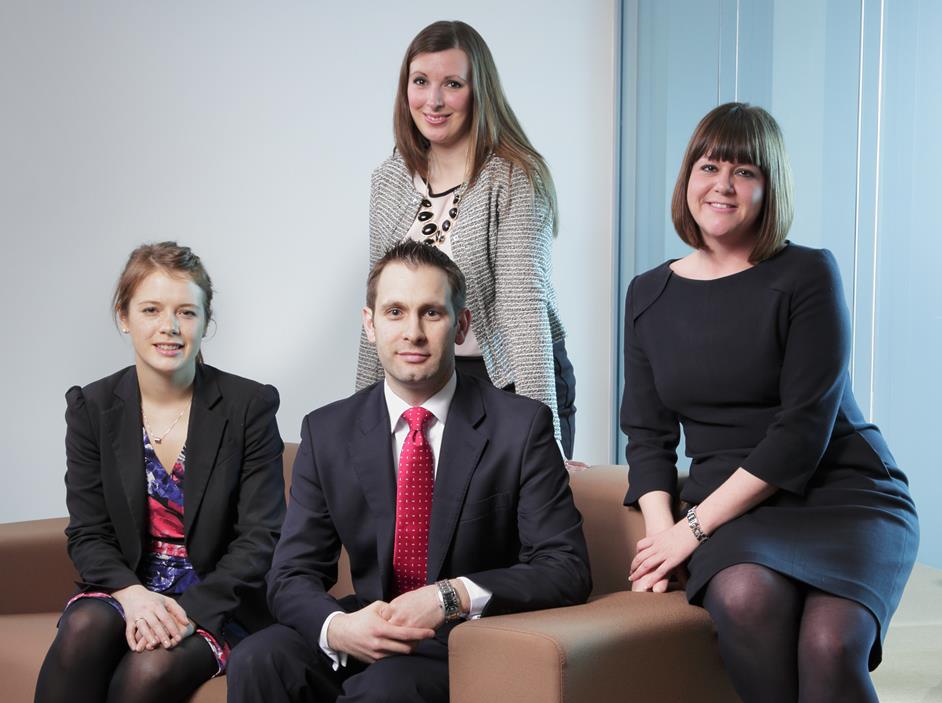 Leading commercial law firm, Muckle LLP, is delighted to announce the promotion of four lawyers within its Newcastle-based team.
Philip Clare has been promoted to Partner in the Corporate team.  In addition, three lawyers have been promoted to associate solicitors, being Frances Barker and Amy Sergison in the Employment team and Kelly Jordan in the Banking and Restructuring team.
From Trainee to Partner
Philip Clare started work with Muckle as a trainee in 2003 and joined the firm's corporate team when he qualified as a solicitor. He has worked in the Corporate team for over 8 years.
As well as advising clients on buying and selling businesses, Philip advises on company law and corporate governance issues. He has also advised on a range of public company transactions, including IPOs, fundraisings and takeovers.
During Philip's time in the Corporate team he has been actively involved in deals that have contributed to the team being voted Corporate Law Firm of the Year for the past six years at the North East Insider Dealmakers Awards.  Philip was also voted the Young Dealmaker of the Year at the North East Insider Dealmakers Awards in 2010.
Philip Clare commented: "I am delighted to have been promoted. Muckle is a great place to work and I have enjoyed developing my career here."
Robert Phillips, who leads the Corporate team at Muckle LLP, said: "We are proud to congratulate Philip on his achievement in becoming a partner within the largest corporate team in the region. His appointment recognises the talent and work ethic which makes him a central member of our team."
Specialist Employment advice
Frances Barker and Amy Sergison have been promoted in Muckle's Employment team. Frances specialises in advising on high value and complicated executive appointments and terminations, and large-scale redundancy and restructuring projects. She has advised on several large corporate transactions and also Academy conversions, in the education sector, many of which involve employees being transferred from one employer to another.
Amy specialises in immigration law and advises clients on all aspects of contentious and non-contentious employment law, across the region and nationally. She joined Muckle as a Trainee solicitor in 2007 and qualified into the Employment team.
An asset to the Restructuring team
In addition, Kelly Jordan has become an Associate solicitor in the Banking and Restructuring team. Kelly has experience in all aspects of insolvency work. She has worked with a number of major UK clearing banks, insolvency practitioners and corporate entities on a range of insolvency and restructuring issues. This includes advising lenders on the validity and enforceability of their security, acting on pre-pack administrations and advising directors on their duties in a distressed or insolvent business.
Hugh Welch, senior partner, is confident the promoted lawyers will make a significant contribution to the future success of the business.
He said: "These promotions are well deserved and reflect the hard work, expertise and enthusiasm of each of the individuals. They clearly really enjoy what they do and it's great to see them develop professionally at Muckle, whether joining us as trainees or later in their careers. We are committed to professional development and our promotions are a real reflection of the progress that the firm continues to make and the opportunities which lie ahead."
For further information, help or advice please contact Hugh Welch on 0191 211 7903.