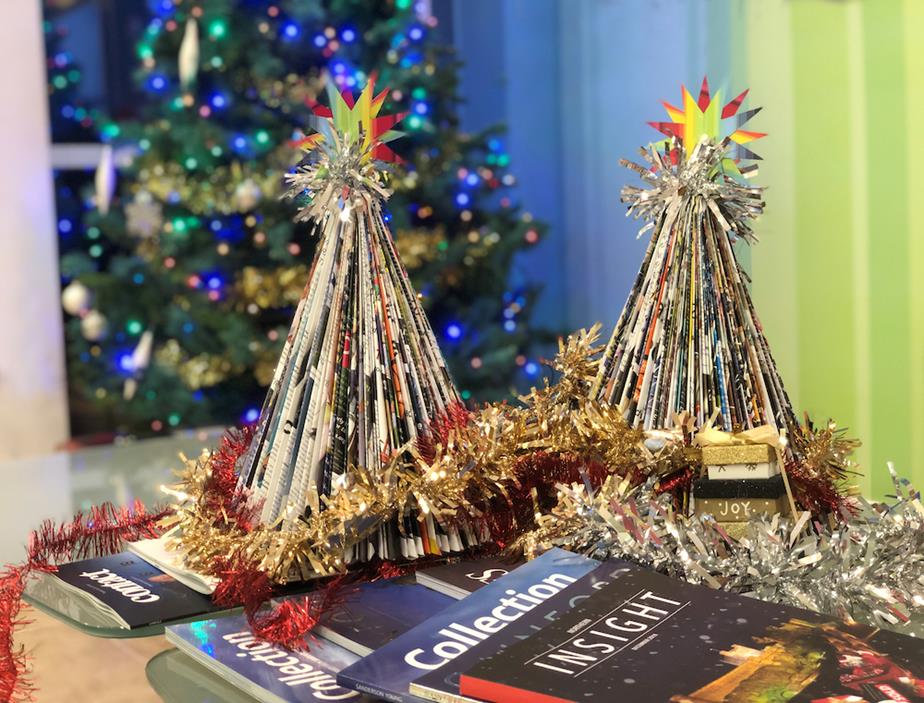 Each year we create an ethical Christmas tree from recycled goods. Old books, unwanted ties and used milk bottles have been the premise for previous trees. This year we thought, what's better than one giant tree made from recycled stuff? Lots of trees made from recycled stuff! Recycled paper in this case.
Paper mates
Our talented origami-inspired people have created a host of miniature Christmas trees from a handful of old brochures we had in our cupboards. We always recycle all our paper, and we thought it would be nice to reuse some, before it goes to the recycling depot.
Start 'shredding' the news [sorry], because these beautiful handcrafted trees currently adorn our business lounge and meeting rooms. Do pop in and see them! And to learn more about our passion for being a responsible business, please check out our annual CSR review.
Here to help
Here are our Christmas office opening hours. If you need us over the festive period, just call
0191 211 7777 and we'll be glad to help.
Finally, we'd like to thank all our clients and business partners for their loyalty and support throughout the past year and we look forward to working with you in 2019 and beyond.
Merry Christmas from everyone at Muckle LLP