Older People in Gateshead Light the Way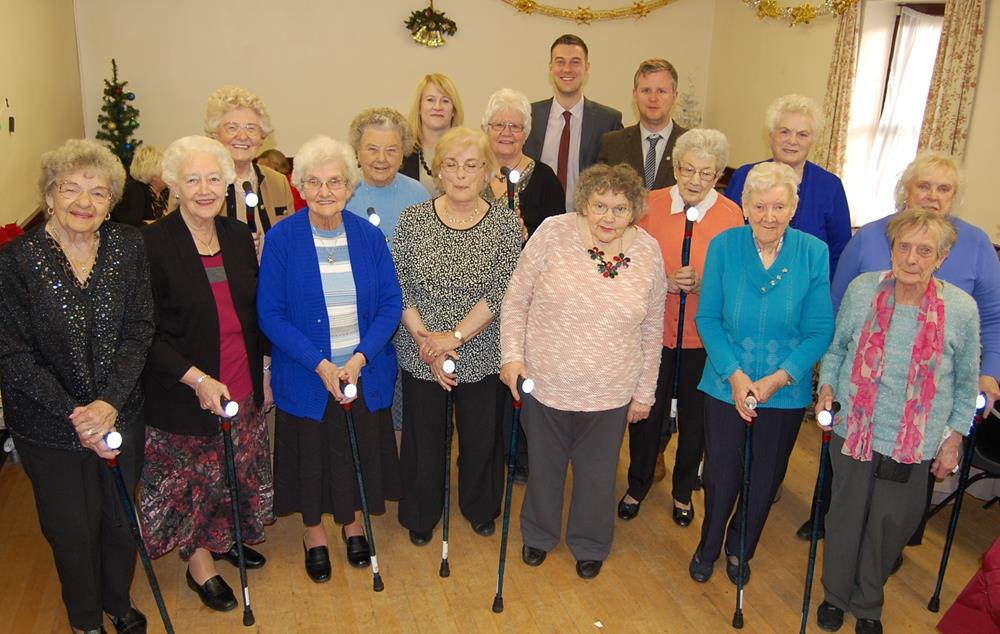 We have provided 12 members of Gateshead Older People's Assembly with walking sticks that have a light and an alarm integrated into the handle.
Community Foundation grant
This was made possible after the Older People's Assembly applied for £360 of funding from the Muckle LLP Fund which is managed by the Community Foundation.
The Assembly's Development Manager, Craig Bankhead, said "The chair of our Charity, Esther Ward, came into the office one day with a brand new walking stick that had a light on the front as well as an alarm for emergencies.  She was very pleased with it as it means that walking down steps in the dark or finding the keyhole in her front door are now much easier as a result.
"A lot of our members are unable to afford these £30 sticks so we applied to the Muckle LLP Fund at the Community Foundation and were delighted when we were told that the application was successful.  Our members are very grateful to Muckle LLP and would like to publicly thank them for their generosity"
Promoting wellbeing
The charity, which is based in Deckham in Gateshead, has more than 2,000 members and runs friendship groups, wellness sessions, a community cafe and a whole range of other projects and activities aimed at promoting the wellbeing of older people in the borough.  The organisation also provides many opportunities for older volunteers who provide support for their own communities.
Hugh Welch, our Senior Partner, said "This is a great grant.  Our charitable fund exists to help community projects and there can't be many better examples of a thriving community project than Gateshead Older People's Assembly. I am delighted we have been able to help them."
For more information on our Community Foundation fund, please contact Hugh Welch on 0191 211 7903. Alternatively contact Gateshead Older People's Assembly, email [email protected] or call 0191 438 1721.