Muckle LLP hosts fourth Teesside business leaders' dinner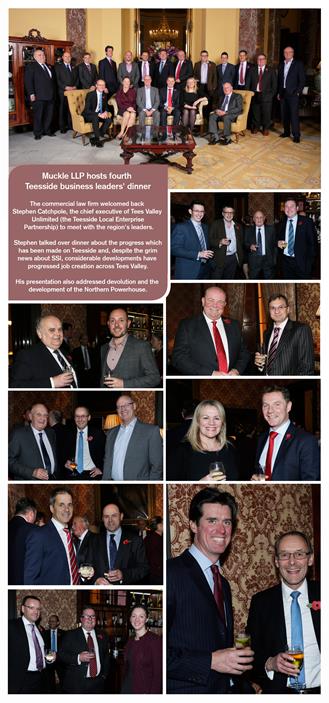 We welcomed Stephen Catchpole, the chief executive of Tees Valley Unlimited (the Teesside Local Enterprise Partnership) to meet with the region's leaders.
Stephen talked over dinner about the progress which has been made on Teesside and, despite the grim news about SSI, considerable developments have progressed job creation across Tees Valley.
His presentation also addressed devolution and the development of the Northern Powerhouse.
For any queries on this event or any events of this nature, please contact Hugh Welch on 0191 211 7903.