North East Solicitors Apprenticeship shortlisted for national award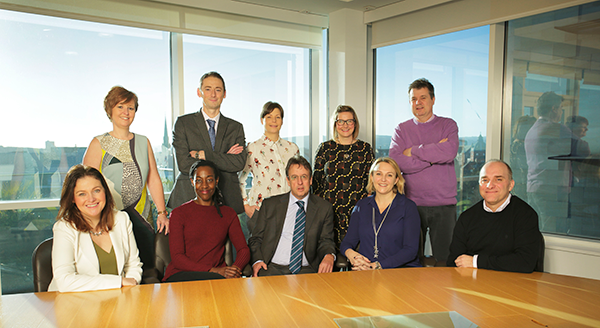 The North East Solicitors Apprenticeship (NESA) programme has been shortlisted at the British Legal Awards 2017, during the ground-breaking scheme's maiden year.
NESA has been shortlisted alongside seven law firms in the 'Legal Services Innovation' category at the national awards, after creating the first regional solicitor apprenticeship consortium where law firms have worked together.
Working with other law firms
Muckle LLP, Sintons Law, McDaniel & Co, QualitySolicitors Smith Roddam, Womble Bond Dickinson and North Tyneside Council have joined forces with CILEx Law School and City, University of London, to deliver the six-year apprenticeship programme.
13 successful candidates were appointed across the six legal practices within NESA and began their apprenticeships in September 2017. During the six-year scheme, the apprentices will obtain a law degree and the postgraduate qualification and work experience required for admission as a solicitor.
For the organisations involved, NESA presents a brand new opportunity to recruit and nurture fresh talent from an untapped pool of aspiring lawyers. For the legal profession, it means that skillful people are not lost to other sectors purely because of the cost of university education. Individuals who choose the apprenticeship route earn while they learn and qualify as a solicitor without having to pay huge tuition fees.
Fingers crossed
The 2017 awards, hosted by Legal Week in association with The City of London Law Society, will be announced at a special ceremony on Thursday, November 30th in Finsbury Square, London. They will mark the culmination of organiser Legal Week's new two-day event LegalWeek CONNECT.
More than 1,000 lawyers from across the country are expected to attend the event celebrating the cream of the UK's legal community. View all the finalists here.
Our managing partner, Jason Wainwright, said: "Through NESA we are creating opportunities to enter our profession, even if university is not an option for some people, and we are delighted that the consortium has been recognised at these national awards. The North East is proof that solicitor apprenticeships are possible for practices of all sizes and we are immensely proud to be at the forefront of developing regional talent."
For more information on our solicitor apprenticeship scheme contact us on 0191 211 7777.