Muckle partner wins award for 'Giving Back'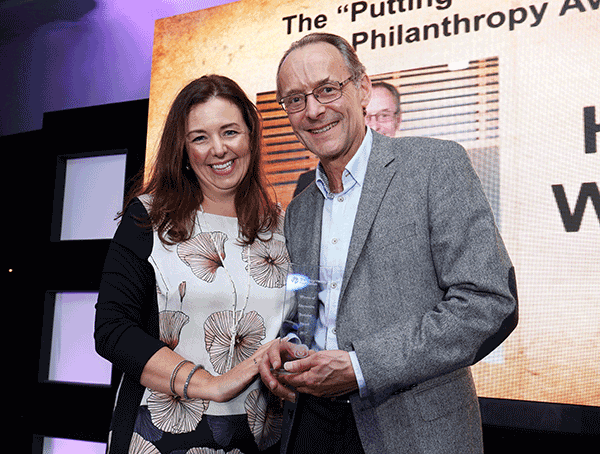 We're celebrating again after Hugh Welch, our senior partner, picked up the Pease Award for philanthropy in business at Percy Hedley's Alternative Business Awards.
The Percy Hedley Foundation
provides high quality, specialist and personalised care and education support to disabled people and their families. Organisers held this year's ceremony at St James' Park, which raised an amazing £16,000 for the charity.
Hosted by BBC Newcastle's breakfast presenters Alfie Joey and Anna Foster, the Alternative Business Awards give regional businesses the chance to show their fun side.
Making a difference
Hugh won the 'Business Giving Something Back' category, which is in memory of the late Brian Manning, the former chief executive at Esh Group who did huge amounts to promote corporate responsibility during his lifetime.
Hugh said: "This is a tremendous honour and one which recognises the work we have all done, together, in supporting our local communities for many years.
"This award is very much a win for Muckle and I'd like to congratulate and thank everyone here for their continued commitment to giving something back, whether that is through volunteering, pro bono legal advice or donations via our charitable fund. Clearly, the judges feel it is making a huge difference and I know the organisations we have supported really appreciate our help."
Click here to learn more about our commitment to being a responsible business.