Muckle LLP advise Quantum Pharma in £150m takeover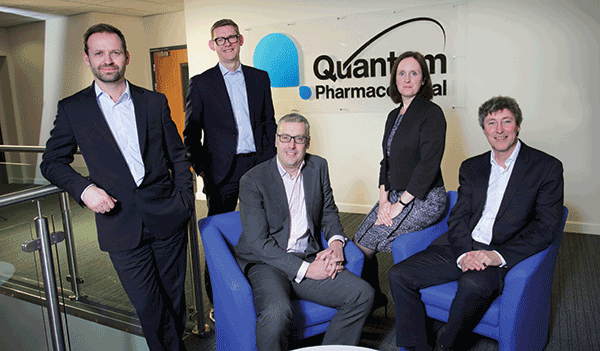 Quantum Pharma Plc has today been acquired by Clinigen Group plc, following the court sanction of the scheme of arrangement approved by Quantum shareholders.
Our corporate team advised Quantum on the deal, which valued its share capital at £150m, making it one of the most significant plc deals in the region. The team has advised Quantum since 2009 on a series of multimillion-pound transactions leading up to today's acquisition.
'invaluable technical expertise' 
Chris Rigg, Quantum's CEO, who joins the Clinigen main board, said: "We are delighted with the service we have received from Muckle. They have worked closely with us to understand our objectives and have ensured that we hit every milestone throughout the deal process.
"Their technical expertise in relation to the Takeover Code and the AIM Rules has been invaluable – a real asset to the region. It was great to be able to drop in to see them whenever we wanted to and it has been a real pleasure to work with everyone in their team."
Craig Swinhoe, who has been appointed as managing director of Quantum Pharma, added: "When this transaction first came on the radar screen, we had no hesitation in deciding to appoint the team at Muckle to guide us through the complex takeover process.
"Muckle's reputation is second to none in relation to plc work and they have worked closely with the group since 2009 on a number of strategic acquisitions, the float on AIM in 2014 and our fundraising in 2016. I would particularly like to thank Andrew Davison, Anthony Evans and Sarah Forster, who have all provided superb support to us and shown phenomenal dedication throughout the process."
To find out how we can help your future transactions, contact Andrew Davison on 0191 211 7950.