New appointments build Muckle's growing construction team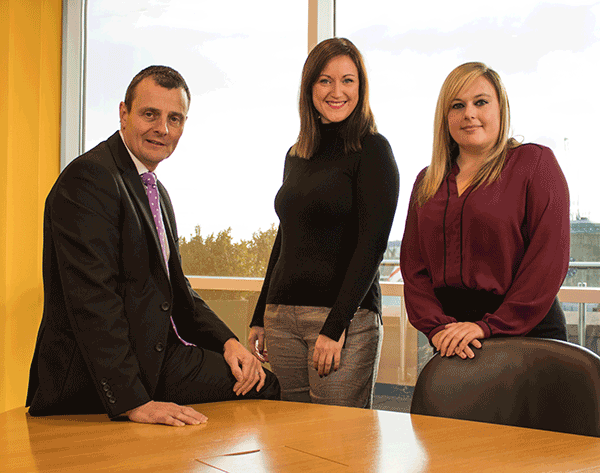 We have strengthened our construction team with two new solicitor appointments.
Janine Slesser, from County Durham, has qualified into the team, having joined us as a paralegal in 2014. Solicitor Nikita Bos, from Seaham, has also been recruited to assist clients in contentious construction and real estate disputes.
Nikita, who has joined from Winns Solicitors, said: "I am delighted to join the Muckle construction team. It's a highly successful firm with a lovely culture and everyone has been very welcoming.
"My primary role here is to advise clients on construction and real estate disputes and I am really enjoying the work. I specialise in contentious matters to resolve disputes quickly and efficiently through litigation or alternative dispute resolution procedure, while also assisting with non-contentious matters."
Janine, who deals with both contentious and non-contentious matters, said: "My first seat as a trainee was in the construction team. Both the people and the work made a big impression on me, so I was delighted to be offered a full time position here."
Partner Keith Bishop, who is dual-qualified in Scotland as well as England and Wales, is head of construction and engineering here at Muckle.
He said: "I am delighted to further strengthen our team with the appointments of Janine and Nikita, taking the number of construction and engineering colleagues to 10.
"It is rare for a North East firm to have a dedicated construction team of this size, which is indicative of the significant scale, value and number of projects we are working on. Nikita and Janine have really hit the ground running and have a bright future in this profession as this team goes from strength to strength."
For more information on how we can help your business, contact Keith Bishop, or call 0191 211 7983.