Muckle grant boosts beach clean-up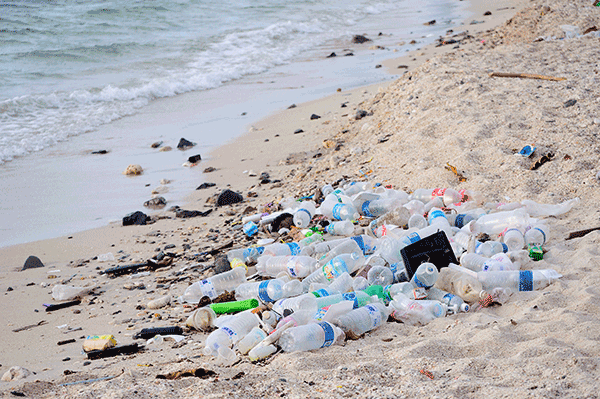 A project to keep Northumberland's beaches clean has been boosted by a grant from the Local Environmental Action Fund (LEAF), including a £2,000 contribution from Muckle LLP.
Litter on the beach is a growing problem across the globe and the North East is no exception. Now a year-long litter surveying project aims to find out how big a problem it is for beaches in Northumberland.
Tackling the cause
The grant from LEAF at the Community Foundation has enabled the Northumberland Coast Area of Outstanding Natural Beauty (AONB) Partnership to recruit and train volunteers to carry out litter surveys on all the beaches in the area. Surveyors will be out in all seasons, counting every single piece of litter on their section of the beach.
Explaining how the project works, Iain Robson, the Access and Natural Environment Officer at the AONB Partnership, said: "This survey is a repeat of a beach litter project we did in 2007. We are using the same methodology so this should give us an accurate picture of whether there is more or less litter on the beach than there was ten years ago. We will also find out if certain items have increased or decreased."
Councillor Jeff Watson, Chair of the AONB Partnership, said "Lots of effort goes into cleaning rubbish off the beach, which is great, but we should also be tackling it at source, before it even gets onto the beach. We can only do this if we know where it is coming from."
Project goals
The project aims to survey every beach between Berwick-upon-Tweed and Amble at least four times per year. The results will then be analysed and a report produced with an action plan to tackle the problem.
Funding was provided through LEAF, a collaboration between the Community Foundation, Shears Foundation, Greggs Foundation and individual and corporate donors like us.
Green and clean
Andrew Davison, Muckle LLP partner and chairman of our Let's Think Green Team, said: "Each year we review our carbon footprint, calculate the cost of our emissions and, through LEAF, donate that value to North East projects dedicated to improving the environment.
"This year, our employees voted to support this project and we are delighted that our donation will be used to improve the beaches of Northumberland almost instantly.
"Crucially, this work will make a lasting difference in helping to tackle the causes of waste in our seas and on our beaches, and we are immensely grateful to the organisers and volunteers who will devote their time to these valuable clean-up and survey exercises."
If you would like to volunteer or find out more about the project, contact Laura Shearer on 07813 563084 or email [email protected]
To find out more about how we keep our business as green as possible contact Andrew Davison.