Muckle mucks in to support local school farm visit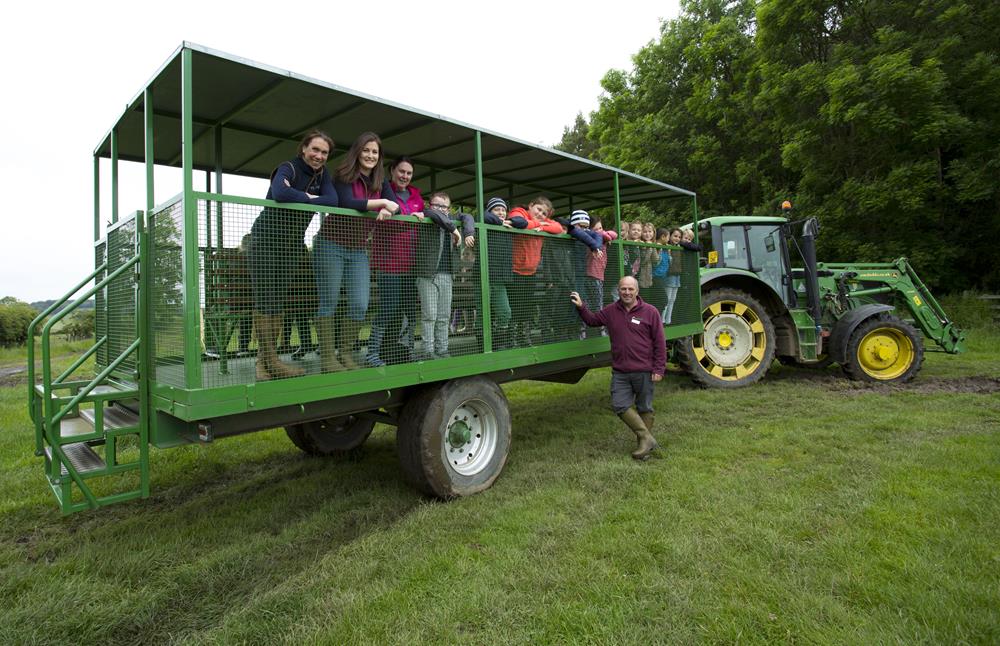 Children from a Newcastle city centre primary school have experienced life on a real working Northumberland farm, thanks to a grant from the Muckle Fund.
A class of Year 3 children from St Lawrence RC Primary School in Byker swapped classroom for countryside for their day visit to Broxfield Farm near Alnwick, organised by educational charity The Country Trust.
Like most charities, the trust depends on donations and we contributed £500 to help fund the school visit and our very own Beth Thompson used one of her annual volunteering days' leave to muck in on the day.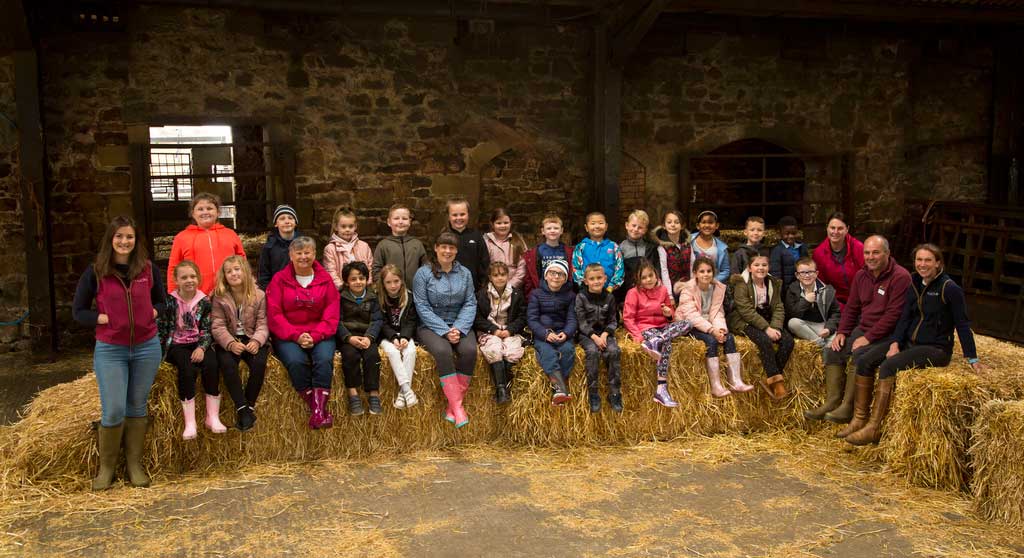 Hay bale of a time
The children, many of whom had never experienced life on a working farm before, learned how to care for the animals, helped out with farm tasks and discovered more about the journey food takes from farm to fork.
As part of its educational programmes, The Country Trust gives school children access to the countryside through visits to real working farms as well as in-school cooking and growing sessions.
Working with around 20,000 children and families a year across England and North Wales, the charity's work focuses on those living in urban areas, in areas of higher than average disadvantage, young carers and refugees.
Lessons in land
David Thompson, assistant director of The Country Trust, runs educational trips to his organic beef farm throughout the year. He said: "I think it's important for farmers to share their knowledge and passion. By bringing urban and rural communities together, we gain a shared respect and understanding of the countryside as a place of possibilities and on which livelihoods depend.
"Many of the children who visited had never experienced life on a working farm so it's fantastic to be able to see them enjoy the countryside and everything it has to offer.
"Through The Country Trust, these children learned how their food gets from farm to fork, and develop an understanding of how farmers work through the seasons, planting and growing crops and looking after their animals to produce the food they eat."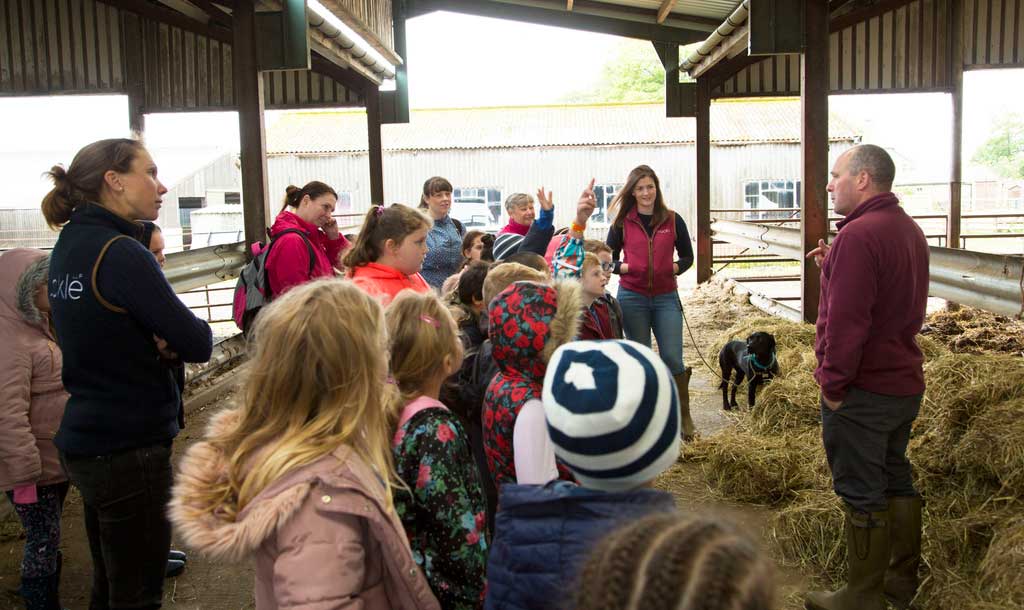 'Powerful and positive impact'
Paul Brown, head teacher of St Lawrence RC Primary School, said: "The partnership with The Country Trust is invaluable to our school and our children.
"We are constantly seeking to give them experiences that they would not ordinarily have to widen their view of the world and extend their range of vocabulary. This is a cornerstone of our curriculum.
"The partnership has an incredibly powerful and positive impact on the children and their learning and our teachers build whole topics around some of the visits. Mr Thompson has become a friend of the school and we would like to place on record our sincere thanks to him and to Muckle for their contribution in making this partnership possible."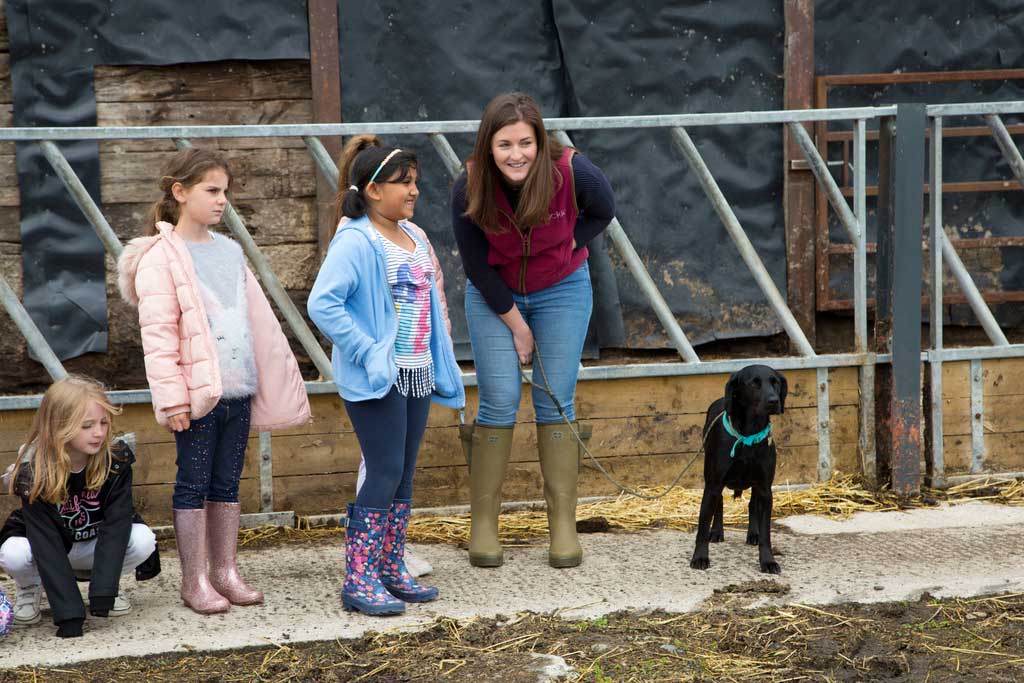 Muddy boots for good
Beth Thompson, a solicitor in Muckle LLP's agriculture team that's famous for its hands-on, 'muddy boots' approach, added: "I love being in the countryside so I really enjoyed using some of my annual volunteering leave to support David and help the children learn more about farming and rural life in general.
"Muckle LLP is committed to giving back to North East communities and it's such a pleasure to see these pupils broadening their horizons in a way which can only serve to aid their personal development and life experience."
To learn more about our commitment to being a responsible business, click here.