Muckle LLP swaps court for Challenge 500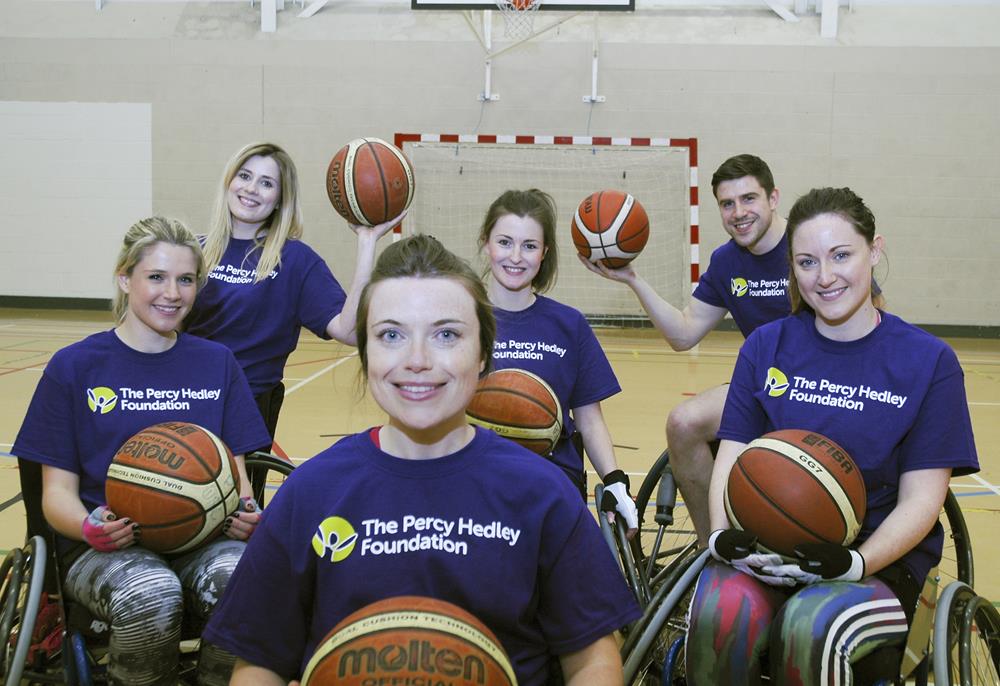 We took part in a Percy Hedley Wheelchair Basketball game as part of our Challenge 500 activities.
The challenge, which has raised over £90,000 since its first year, urges companies to use their skills to turn the charity's £500 investment into as much money as they can over a six-month period to support the charity's service users and families.
Businesses can promote their own mini enterprises, hold weekly fundraising events in their offices or with their customers, invest in the Stock Market or even stick their £500 in a high interest bank account if they can find one!
Our team of trainees came up with the idea of taking part in a wheelchair basketball fundraiser, which saw them take on the very successful Percy Hedley Eagles.
Hedleys Sport Development Manager Adam Parry began the session with some basic chair handling training followed by techniques on dribbling, picking up the ball and pressing.
He went through the rules of the game which are basically the same as for ambulant basketball.
Adam has thanked and praised the trainees, Charlotte Littlefair, Tom Justice, Kate Newman, Janine Slesser, Samantha Roberts and Beth Turner, who scored all of Muckle's points!
Sheila Coltman, Corporate Partnerships Manager at Percy Hedley, said: "They all loved taking part and had a lot of fun. It was a great way for Muckle to engage with us, learn a lot about wheelchair sports and raise some funds for us at the same time.
"It was really entertaining to watch and we were really impressed by how quickly they got the hang of it.  There were lots of laughs and smiles all round and they were very good sports, very graciously accepting their defeat."
Charlotte Littlefair from Muckle said: "It was a really enjoyable day. Even though we got thrashed, the Percy Hedley team were so friendly and it's amazing how much we learned in terms of how to handle the chairs, though I think there's a lot of room for improvement!"
For more information, contact Russell Hall on 0191 211 7957 or at [email protected].