Muckle LLP helps scouts to partner up at Wild West Marra Camp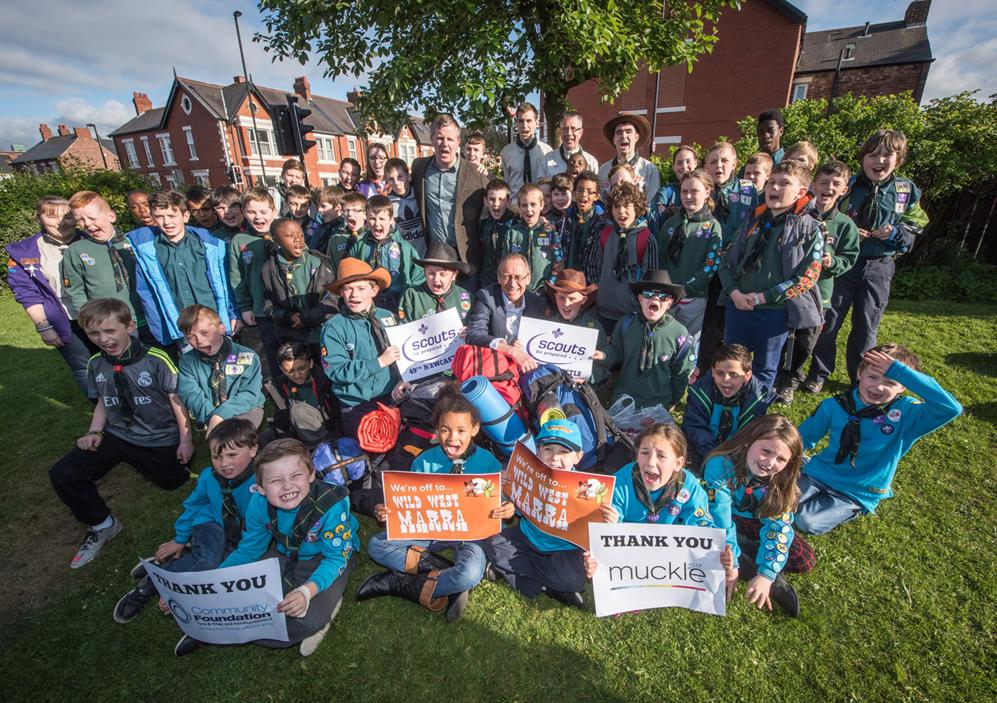 We are so pleased to be supporting a local scout group in Newcastle attend a four day Wild West Marra Camp in Morpeth, Northumberland.
Grassroots fund helps support trip
The 49th Newcastle Scout Group, based in Wingrove and Fenham, has received an award of £2,000 from our Grassroots Fund at the Community Foundation Tyne & Wear and Northumberland.  Thanks to support from the Fund, this will be the first opportunity for many young people to attend the biannual scouts' camp.
Tony Stephenson, Group Scout Leader at the 49th Newcastle Scouts said:
"Camping is a fundamental part of being a scout, yet due to the economic and social situation of many of our members, and their families, the cost of attending a camp can be a huge barrier to their education.
"Marra camp is attended by around 2,500 young people, and scouting organisations from across the region.  We're very grateful to Muckle LLP for helping us to take part.  For some members this will be the first time they have been away from their parents and for some the first time they have taken part in a camping holiday.  The experience will help our young people not only to develop independence and team work skills, but to take part in a wide range of fun activities and make new friends."
Supporting the community
Hugh Welch, Senior Partner at Muckle LLP, said:
"Muckle LLP strongly believe in supporting our local community. When we heard that children and young people at a local scout group in the West End were struggling to meet the costs of an annual camp, we felt that we must do something.  We believe that young people have the right to find fun and friendship, and we're delighted to allow young people at the 49th Newcastle Scout Group take part in the Wild West Marra Camp."
Jon Goodwin, Senior Philanthropy Advisor at the Community Foundation added:
"Through its funds at the Community Foundation, Muckle LLP has awarded over £375,000 to local organisations in the North East.  We are proud to assist Muckle LLP with its corporate philanthropy and support groups such as the 49th Newcastle Scouts.  As a responsible business, Muckle give 1% of its profits to its funds at the Community Foundation, and use our knowledge to support grassroots and community groups in our region.  This is a very powerful thing and the opportunity that this provides is truly staggering.
"It has not surprised us that Muckle LLP has just received national recognition at the Solicitors' Journal Awards 2016 by being named the Regional Law Firm of the Year.  The title was awarded in recognition of the sheer amount of corporate social responsibility work demonstrated by the firm to the North East community."
For more information, help or advice on our CSR programme please contact Hugh Welch on 0191 211 7903 or email [email protected].