Muckle LLP leads the UK as 'Regional Team of the Year'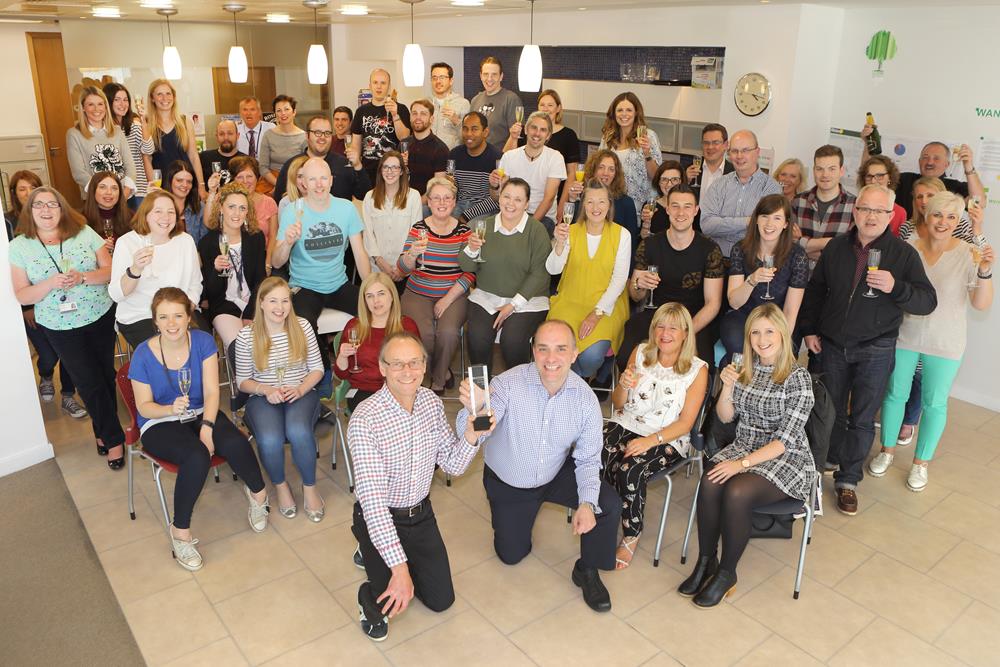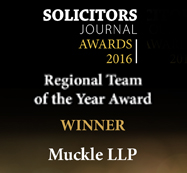 We are very pleased to announce we've received national recognition at the Solicitors' Journal Awards 2016 by being named the Regional Law Firm of the Year.
Dedicated to clients
The awards celebrate the UK's best law firms, "recognising brilliance in the changing legal world."
Our team was awarded Regional Team of the Year, for our dedication to clients, our people and our devotion to helping to improve communities across the North East.  The judges also noted the firm's strong growth over the last five years.
We were the only firm based in the North East to be nominated for the award. Our senior partner, Hugh Welch and managing partner Jason Wainwright, were at the ceremony in London to receive the award from British broadcaster and journalist, Andrew Marr.
Our lawyers, all North East based, are well-known across the region for giving their time, knowledge and skills to help those who would otherwise not be able to access legal services.
Commitment to community
In the last 12 months, the firm has provided pro bono advice that, on a chargeable basis, would have been worth over £100,000, benefitting over 40 charities.  Our people have also volunteered more than 2,500 hours of their time to numerous projects, often at weekends and taking advantage of the two days' additional paid leave that the firm gives to its people to carry out charitable or community work.
The Solicitors' Journal Awards commented on the team's commitment at Muckle, stating: "The North East heavyweight impressed the panel with its sheer amount of corporate social responsibility (CSR) work and the dedication demonstrated by the firm to its clients and the community," adding that "the North East should be pleased to have Muckle."
Hugh Welch said: "We are delighted to be recognised for different aspects that are so important to us all at Muckle.
"Our CSR work is a vital part of who we are and is one of our core values in being a responsible business.  Everyone at Muckle plays their part in helping to make a real and lasting contribution to improving our local environment. We never underestimate how important it can be just by offering our assistance to community projects."
Leading North East law firm
Jason Wainwright, managing partner at Muckle LLP, added: "This award is a great testament to our firm-wide dedication to strive towards being excellent and leading in everything that we do.  I would like to thank our entire team for their inspiring commitment to North East businesses and the NE community around us."
"We will continue to focus our strategy on advising businesses and helping people across the North East in the communities where we all live and work which distinguishes us from our competitors."
Check out our Corporate Social Responsibility Report for more information on our recent community projects.
For more information, help or advice on how we can help you or your business please contact Jason Wainwright on 0191 211 7951 or email [email protected].