Muckle LLP laptop donation boosts learning at STEM summer school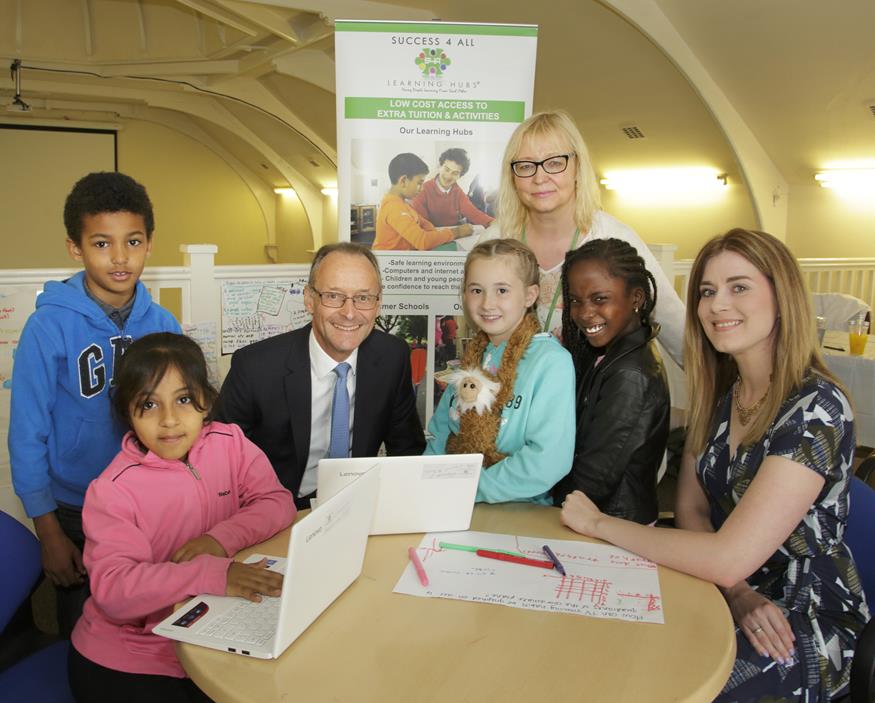 We have helped Newcastle charity, Success 4 All, enhance the learning and development of children by donating five state-of-the-art laptops.
Tech, tried and tested
The technology has been put through its paces at the charity's summer school which aims to bring to life the subjects of science, technology, engineering and maths (STEM).
Children who visit West End-based Success 4 All's learning hubs now have access to five new Lenovo IdeaPads, thanks to our long-standing commitment to help young people in the community.
Caroline Afolabi-Deleu, Success 4 All's founding director, said: "All 60 places for our STEM summer school have been filled and the laptops donated by Muckle have proved really useful.
"The children and young people have been using them to learn all about science, technology, engineering and maths.
"All the activities at the school are presented as Big Challenges or Big Questions which they have to solve as a team. The children have also been learning all about the digestive system as well as facing other challenges too, such as programming a camera at the top of a church spire to take pictures."
Inspiring individuals
Success 4 All plays a vital role in fighting social, economic and digital exclusion in the community and aims to boost learning, academic ability and confidence in young people, particularly in deprived areas. The charity provides free to low-cost support for children in areas of low academic achievement across Newcastle.
Through its learning hubs, students can access the internet and seek guidance from a mentor. They are also able to get extra resources and enjoy clubs and summer schools.
Trainee solicitor, Sam Roberts, is just one of several people at Muckle who have been mentoring children through Success 4 All.
Sam said: "I often help with Maths and English, however every session is completely different. I enjoy volunteering and it's plain to see that young people enjoy learning in this fun and friendly environment."
Caroline added: "Working with Muckle has been great. The volunteer tutors' academic skills, lessons of perseverance and advice on the wider world of work has a really positive impact on those young minds."
Every little helps
We donate 1% of our annual profits to charitable causes and promote volunteering opportunities for our people through our responsibility programme, led by Senior Partner, Hugh Welch.
Hugh said: "As a highly successful regional firm, we believe that Muckle has a duty and responsibility to help others as much as we can.
"It is vital that we invest not just in our business, but in the North East communities where we all live and work. Since 2000, Muckle has given more than £500,000 to charitable causes.
"There are still areas of deprivation in the North East which simply should not exist. I hope through the donation of these laptops to Success 4 All, we have made some contribution to improving that."
Click here to find out more about our work with North East community projects and being a responsible business.