Muckle LLP Investing in Local Students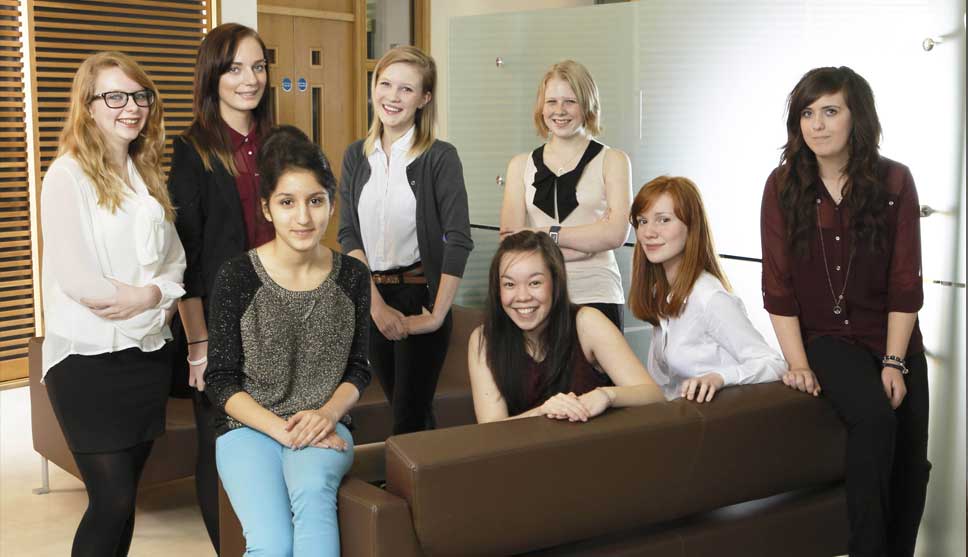 Starting next week, we will be working with schools and colleges in the area to provide a half term work experience programme with a difference.  Our aim is to give participants an advantage when developing their careers.
We are working closely with eight schools and colleges, to help inspire students aged 17 to 18 years, giving them the opportunity to see how a professional business works and the opportunities that it can create for young people.
Inspiring Careers Programme
The aim of our Inspiring Careers Programme is to enable young people from a variety of backgrounds to consider a career with a professional services business and gain valuable work experience, which will hopefully help them stand out when they apply for jobs or places at university.
Stephen McNicol, managing partner at Muckle LLP, said: "It is increasingly difficult for young people to break into the legal profession without relevant work experience, and evidence suggests that it is even harder for those who do not have connections or family networks that create work experience opportunities.
"We have made a long term commitment to this region and in particular to supporting the communities in which we live and work. That's why we believe it right to broaden our CSR programme to include projects like the Inspiring Careers Programme."
Leading business engagement with schools
It is an approach that was endorsed by Lord Adonis in his key note address to the region's education leaders at the Schools North East Conference, held at St James' Park, this month. The importance of businesses engaging more proactively with schools is clearly very high on the agenda.
Stephen continued: "We want to provide young people from a variety of backgrounds with the opportunity to experience what it's like to work in a professional services business.
"We hope that any preconceptions that the students might have about law firms will be quickly forgotten. The week long programme focuses not only on what it is like to be a commercial lawyer, but also the range of other critical roles that are undertaken by people in the business. The students will spend time with HR, finance, business development, IT and client service teams and well as working with the lawyers.
"We hope that the young people that come to us for the week will leave here with a good understanding of the various careers available in a business that provides professional services. They will also receive guidance on applying for jobs and university places, which we hope will be invaluable."
Stephen added: "We believe very strongly in nurturing the talent we have in the region. To do that we need to help students understand what the opportunities are, encourage them to realise their full potential and demonstrate that they do not need to leave the North East to pursue a challenging, varied and rewarding career. Most of all we hope that the young people who come to us for the week have a great time and leave feeling enthused."
Local schools benefit
There are eight places on the Inspiring Careers Programme, for students from Kenton School, St Thomas More RC High School, Park View School, Cramlington Learning Village, Churchill Community College, Seaton Burn College, Walbottle Campus and The Northumberland Church of England Academy.
Advice on the graduate recruitment process at Muckle LLP will also be provided and the students will learn about preparing CVs and completing application forms, as well as interview techniques. They will also take part in a short business game along the lines used by the firm in its graduate recruitment programme.
Lauren Graham in year 12 at Kenton School said of the Programme: "I have always been interested in doing law and I wanted to take part because law is such a hard area to get work experience in. This week is a great opportunity to gain new skills and talk to lots of people working at a law firm."
Jess Cotton who is in year 13 at Cramlington Learning Village added: "An experience like this was really appealing to me. This opportunity will hopefully give me a good insight into law and reinforce my ambition to study law at university."
For more information on the Inspiring Careers Programme at Muckle LLP please contact Ayshea Robertson on 0191 211 7901 or email [email protected].