Muckle LLP Wins Legal Sector Environmental Award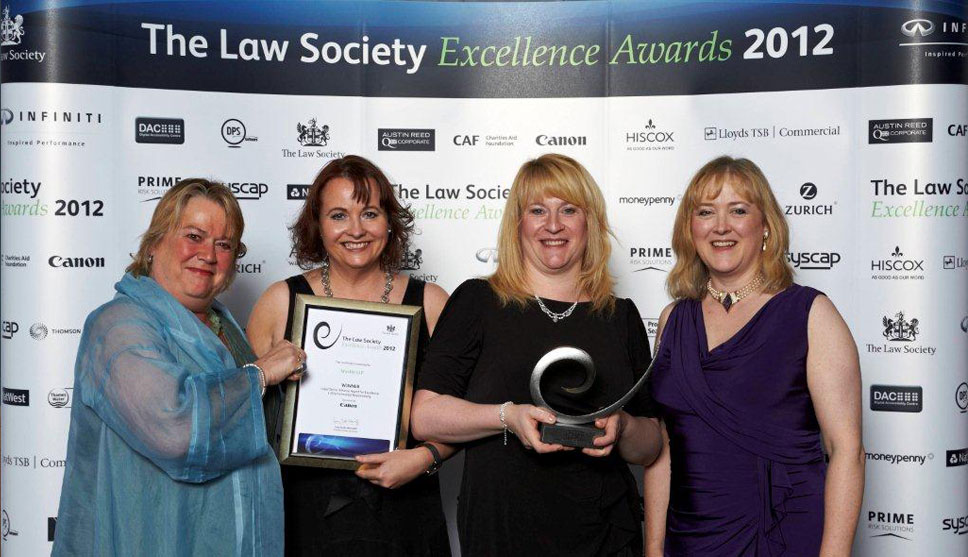 The exceptional achievements of local firm Muckle LLP have been recognised by the Law Society in its annual Excellence Awards.
Over 600 leading lawyers and their guests joined Law Society president Lucy Scott-Moncrieff and BBC broadcaster Mishal Husain at the black tie dinner and presentation ceremony at Old Billingsgate in London.
Muckle LLP were awarded the Legal Sector Alliance Award for Excellence in Environmental Responsibility, which recognises a firm's commitment to taking action on climate change by reducing its carbon footprint and adopting environmentally sustainable practices. The judges were impressed by Muckle LLP's goal of 'being a responsible business', which it has achieved by engaging with its people, using incentives, competitions and firm-wide encouragement, to get them involved in a range of sustainability measures. The commitment of the team, supported by a continuous review process, has seen the firm successfully adopt a new sustainable ethos.
Law Society president Lucy Scott-Moncrieff said: "Every year the number, range and quality of the entries gets greater, and this year is no exception. The winners and highly commended entrants should be extremely proud. Winning a Law Society Excellence Award is a huge achievement that brings valuable recognition for individuals and firms. These awards reflect the Law Society's commitment to the promotion of quality, innovation and client service across the legal profession. "This year our annual awards were bigger and better than ever with well over 600 people gathered to celebrate the individual and team achievements of solicitors from across England and Wales."
Partner, Andrew Davison, who is head of Muckle LLP's Green Team said: "We enjoy thinking of fun ways to engage our people into acting responsibly and continually reviewing the sustainability of our business practices. Solicitors also play an important role in society and we try hard to act as a role model for other businesses on the sustainability agenda. The award is great recognition of the efforts that all of our people make to reduce our carbon footprint."
Fine out more about our green team and how being a responsible business is one of our core values.