Bike for Bobby progress update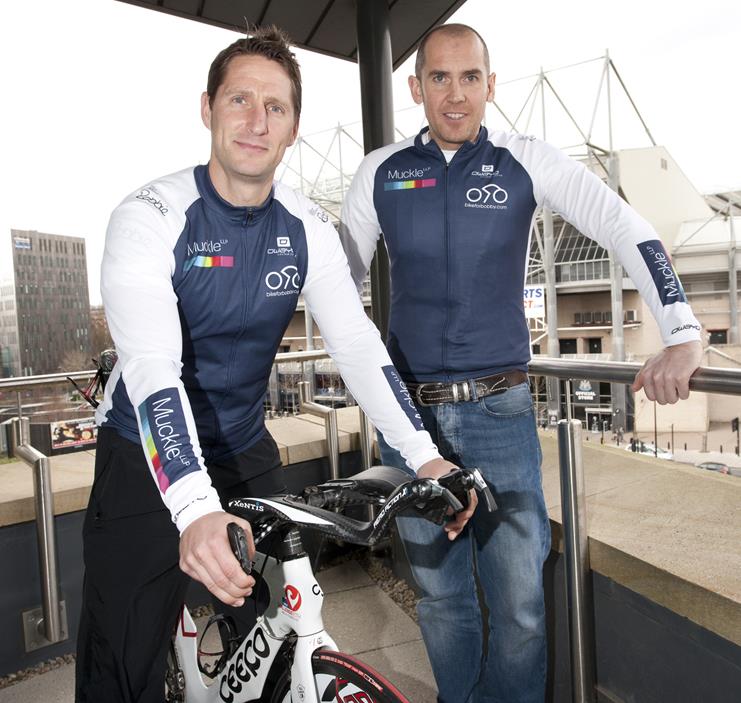 Following our news in February that we are supporting the 'Bike for Bobby' challenge, it has now begun. You can see how it is progressing here www.robbieelliottfoundation.com for live tracking.
We are delighted to have a trailer of the documentary that is following Robbie's epic journey in October.
Bike for Bobby trailer
from
Fantome Line
on
Vimeo
.
We kindly thank Fantomeline and Tall Tree Pictures as one of the Bike for Bobby sponsors.
From Sporting Clube de Portugal to St. James' Park
Robbie began planning the 'Bike for Bobby' challenge after experiencing the effects that cancer had on family and colleagues. He wanted to help raise money for cancer research and treatment, and came up with the idea of cycling between all of the football clubs Sir Bobby Robson managed during his career - 3,500 miles in about 25 days.
Robbie and triathlete, Phil Gray, Robbie's friend and trustee, will start off at Sporting Lisbon's ground in Portugal, travelling to FC Porto in northern Portugal, then eastwards into Spain to Barcelona, before cycling through France to Holland where they will call in at PSV Eindhoven's ground. Back in the UK he will stop off at Wembley (recognising Sir Bobby's role as England manager), Fulham and Ipswich, before heading north and finishing the ride at Newcastle United's St. James' Park.
Robbie who is now employed by US Soccer as a performance coach and works for Nike as a SPARQ performance coach, will set off on the 3,500 mile cycle challenge in October.
He said: "The support I have received from John Devine and the team at Muckle has been second to none. They have gone above and beyond what I would have expected a law firm to do. Not only have they advised me on the best way to handle my charitable activities, they have put me in touch with a number of other organisations which have offered their support for this challenge."
For more information or advice please visit our Sport page or contact John Devine on 0191 211 7905.