Muckle LLP continues gold excellence in workplace health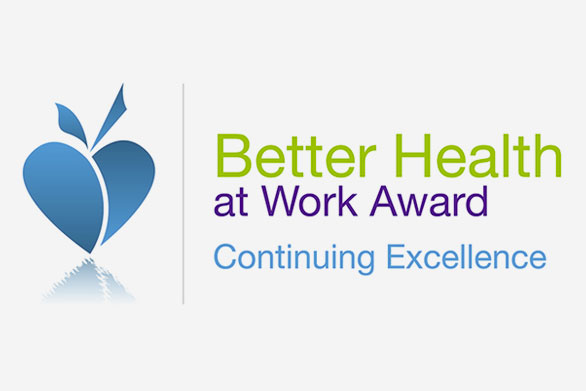 We're proud to have, once again, been recognised for our commitment to creating a healthy environment for our staff with a Better Health at Work award for 'Continuing Excellence'.
This Better Health at Work Award, builds on our 2020 Gold award, recognising the efforts of employers in the North East and Cumbria in addressing health issues within the workplace and is endorsed by Public Health England.
Commitment to wellbeing
The health and wellbeing of our people is an integral part of the firm's culture and is supported at every level within the business. We're committed to investing in innovative solutions that reach all our staff. This includes our onsite mental health advocates and access to a range of services to support the medical, mental, legal and financial wellbeing of our colleagues.
The independent assessor from Better Health at Work highlighted the continued collaborative approach between teams that is in place and how this is an integral part of the Wellbeing Strategy. They said: "It was positive to see the work that is ongoing to help line managers to have conversations with colleagues to discuss their wellbeing and support that the company provides."
Mental health matters
Jason Wainwright, managing partner said: "We're fortunate to have a very supportive culture at Muckle. Our mental health wellbeing team, made up of people in the firm who've been trained to support others' mental health needs, work hard to make themselves available for frequent one-to-one check- ins. We're also putting senior managers through the training, myself included, so we can be more useful whenever our people need support."
"Last year we gave everyone a day off to focus on their mental health and wellbeing and this year we will be doing it again. It is really important that we give our people some time back to take a break, and there's only one simple rule – do something you enjoy, spend time with friends, family, pets, but no work phone or laptop!"
"We've created a special place to work that's different to other law firms. This award is fantastic recognition of the work we do around health and wellbeing and testament to all those involved in helping us make Muckle a great place to work!"
If you are interested in joining our award-winning team then check out all our vacancies and apply today here
#BetterHealthAtWork