Muckle donation proves vital for food banks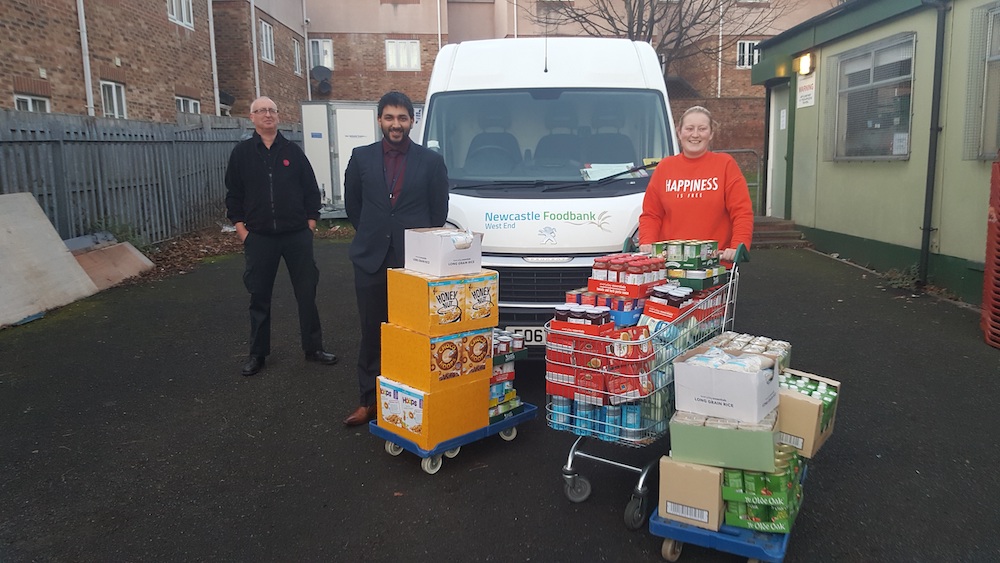 Following an urgent plea for food, we've raised an amazing £700 to help our local food banks.
Responding to reports of severe stock shortages at Newcastle West End Food Bank, James Anderson in our commercial legal team rallied the office for cash contributions.
His call was answered and in little over a week, £450 had been donated. The cash was topped up by £250 of match funding from the Muckle Fund at the Community Foundation, and by the end of the fundraising drive James had raised £750 to buy produce to re-stack local food bank shelves.
A deepening crisis
The rapid rise of food bank use in the UK is truly shocking, with record levels of emergency food parcels being issued to people and families in crisis each week. That is why we have continued to support local food banks by regularly collecting food and funds.
Earlier this year we donated £231, the proceeds of our annual Harvest Festival auction, to West End Food Bank which resulted in a 5ft 8in long supermarket receipt for food purchased with the funds.
And last year James Anderson held a similar fundraising drive which led to one of the food bank's then largest corporate collections.
To learn more about our commitment to being a responsible business, click here.