Muckle donates new equipment to help disabled school children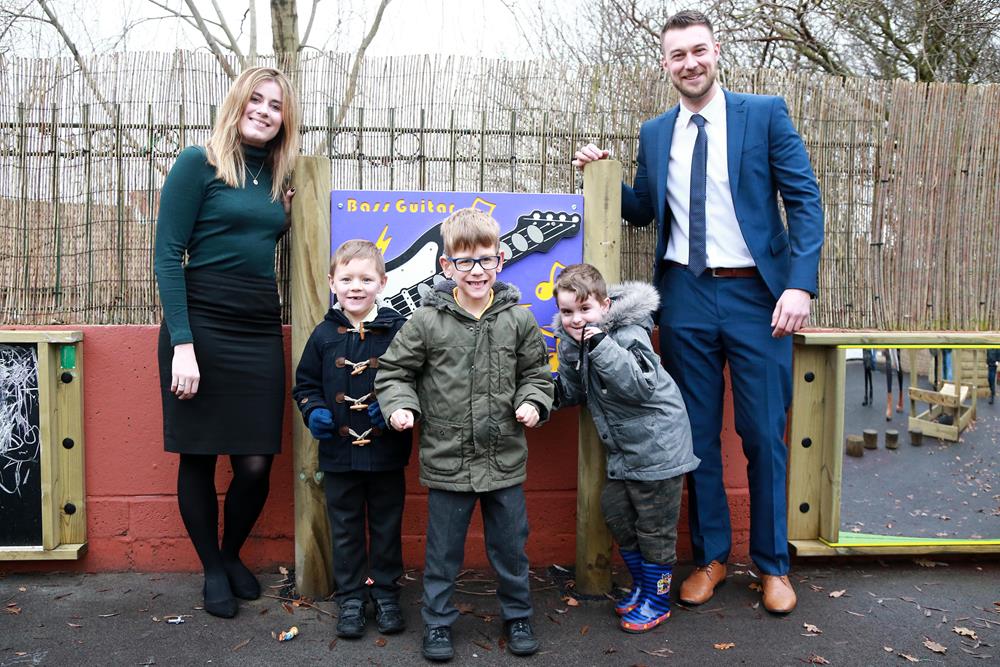 New equipment to help disabled pupils has been installed at Hadrian School, following a successful fundraising drive as part of the Chronicle Sunshine Fund's Christmas appeal.
Invested in learning
To support the appeal, we donated £550 to buy an activity panel - an interactive board which encourages development and learning. Now the equipment is in place, solicitors Anthony Coultas and Sam Roberts from our Commercial team were invited along to see how our donation is benefiting the school.
Anthony said: "As a firm, we have a profound desire to have a positive impact on the communities in which we all live and work. We are always considering how we can best support local communities.
"When our internal Community team received the Sunshine Fund's grant request application relating to Hadrian School, we saw it as a perfect opportunity to make a real difference to the pupils who attend the school.
Happy children, dedicated school staff
"On visiting the school the first things that struck me were how kind and polite and, ultimately, happy all of the children are and also how dedicated and passionate all of the staff are.
"Hadrian School itself is a remarkable place; the resources already available to the pupils are fantastic and the future developments, either currently underway or being planned, are sure to take the school to the next level.
"We are very pleased that we were able to help in some way towards making the environment at the school more enjoyable for the children."
About the Sunshine Fund
The fund is dedicated to raising money for families with disabled children or organisations. At Christmas it focused its efforts on the Newcastle school as their playground was bare and needed specialist playing equipment and we were delighted to help.
Lauren Thompson, community fundraiser for the fund, added: "We were delighted Muckle LLP chose to support our appeal as it is only through the support of individuals and organisations we are able to support so many children in our region."
To learn more about our commitment to North East communities, click here.