Muckle delivers major international deal early in 2018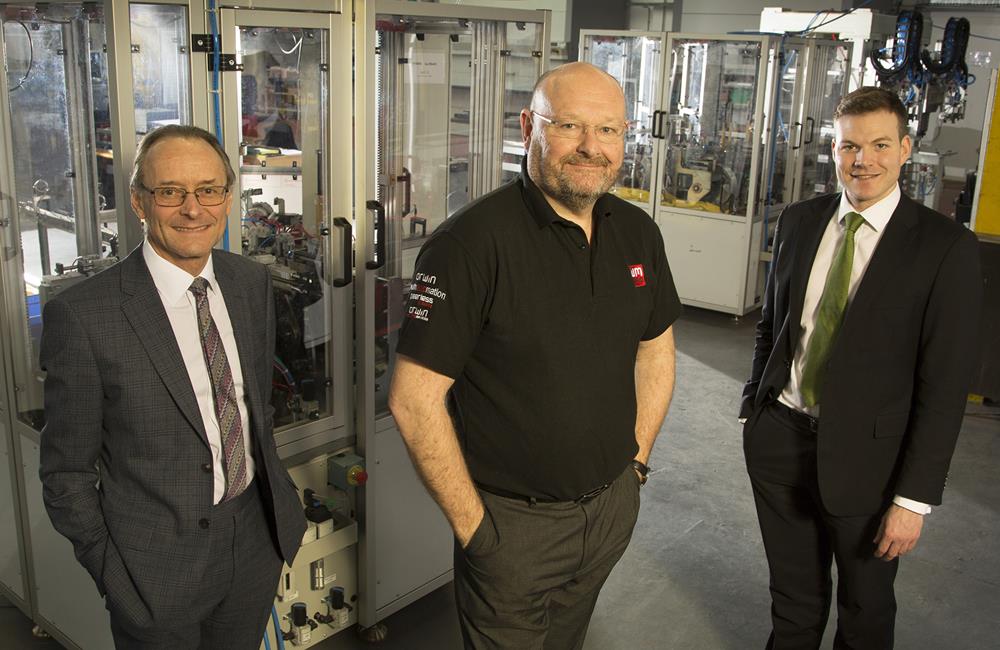 We have advised on the sale of Whiteley Murphy Group, a group of specialist design led manufacturing businesses, to HAHN Group, a global network of companies specialising in automation and robotic solutions.
Experian CorpFin recently announced us as the most active North East dealmaker in 2017, having advised on more high-value deals than any other law firm in the region. This latest deal is indicative of our Corporate team's strong start to 2018.
North East business goes global
Established in 2004, Whiteley Murphy Group, which is headquartered in the North East with a second operation in the Midlands, delivers automation and special purpose equipment for a range of sectors including automotive, FMCG and healthcare.
HAHN Group, which has its headquarters in Germany, operates across the globe. It manufactures industrial automation and robotic solutions for automotive manufacturers and their suppliers, plus FMCG and medical technology industries.
Two complementary businesses team up
The transaction combines two complementary businesses and offers Whiteley Murphy Group the opportunity to enhance its existing portfolio of services and strengthen its presence within the manufacturing sector. Directors Chris Whiteley and Brian Murphy will continue to work with the business.
Hugh Welch, Mike Spetch and Adam Rayner of Muckle LLP, acted as legal advisors to the Whiteley Murphy Group shareholders, and worked with audit, tax and consulting specialists, RSM, to successfully deliver the deal. Muckle LLP's Jack Dawson (corporate), Kate Newman (real estate), Frances Cameron (employment), Sarah Forster (pensions) also supported the transaction.
Set for future growth
Chris Whiteley, director at Whiteley Murphy Group, said: "HAHN Group is a good fit for our business. There are many synergies in expertise and sector specialisms, and the acquisition will further strengthen our offering and allow us to better serve our customers, which all supports our next chapter of growth."
Adam Rayner, the lead legal adviser to the sellers on the transaction, said: "It was a pleasure to work with Chris and Brian, and I wish them all the best for what looks to be an exciting future ahead for the Whiteley Murphy Group."
To find out how our corporate team can help your business, call Hugh Welch on 0191 211 7962.