Business Forum debates the region's housing market provision and economic worth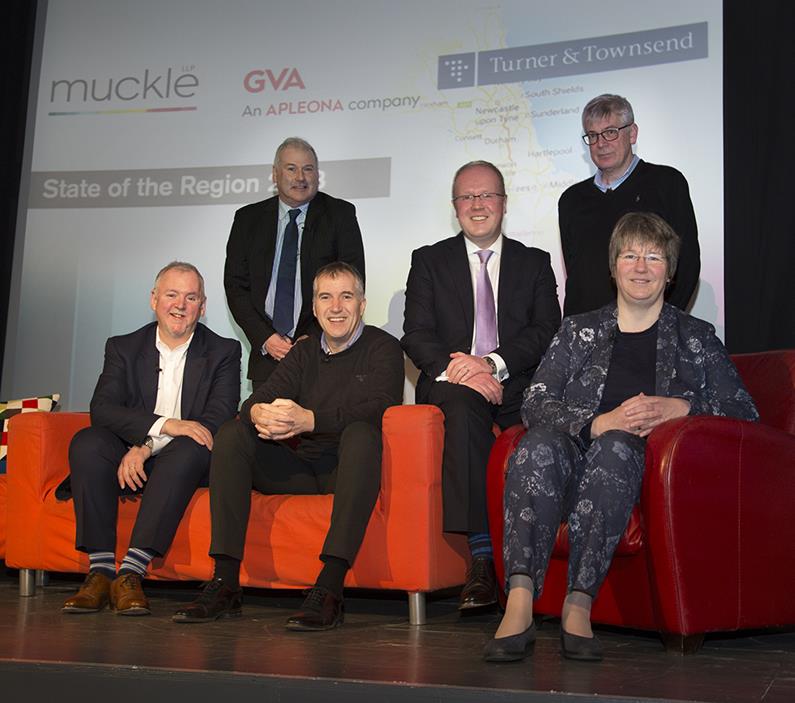 Two hundred delegates from across the North East of England attended a business forum to debate the region's housing market provision and the key issues instrumental to regional economic growth.
The forum was chaired by Lucy Armstrong, Chair, Orchard Information Systems Limited and included a powerful panel of influential leaders from across the housing sector.
State of the Region
Held at the Tyneside Cinema, Newcastle, our State of the Region event is part of our series ran in conjunction with Property Consultants GVA and built assets consultancy Turner & Townsend.
An expert panel debated a number of key housing issues, including how the region can deliver the homes required to meet growing demand, the direct impact the market has on the local economy, and how it can make the region more attractive to businesses as a place to invest.
Russell Hall, Partner and Head of Social Housing at Muckle LLP, said: "We were delighted to host this important business forum and to welcome Lucy Armstrong as chair.
"The Housing market has been an important regional issue for many years, and continues to rise up the Government's agenda. The business forum explored how we can address the serious and wide ranging housing issues that directly affect the region's growth and prosperity.
"It is also very pleasing to have attracted such high-profile, knowledgeable and renowned experts to share their wisdom with delegates and join in the big debate."
Expert Housing Panel
Guest speaker Neil Graham, Head of Accelerated Delivery at Homes England outlined how the organisation planned to deliver more homes in the North, while the Smith Institute's Paul Hackett talked about how housing can act as a real catalyst for economic growth.
Mark Henderson, Chair of Homes for the North and Chief Executive of Home Group, gave his perspective on how the supply and quality of homes in the North impacted on wider economic growth and prosperity.
Neil Milburn, Development Director for Barratt Developments plc, spoke about the role that big housebuilders play in helping the region's housing needs and the dangers of looking at housing in isolation.
Paul Fiddaman, Chief Executive, Karbon Homes said: "This was a great event with some informative and enlightening presentations from all members of the panel. House building, housing provision and its impact on the regional economy is such a big issue – it's one that we can't afford to ignore and which we need to tackle head on."
Simon Beanland, Senior Director, GVA, said: "It's important that we deliver the housing that our region needs and that we harness its potential to boost the economy and highlight the North East as an attractive place to live and do business."
Darren Laybourn, Director at Turner & Townsend, said "With the formation of Homes England, housing continues to be one of the hot topics on the national and local agenda, and rightfully so.  Our objective is to ensure that everyone in the North East has the ability to live in a safe, affordable and quality home."
For more information on this event or how our team can help your business please contact Russell Hall on 0191 211 7960 or email [email protected].