Muckle gives the green light to Great Big Green Week 2022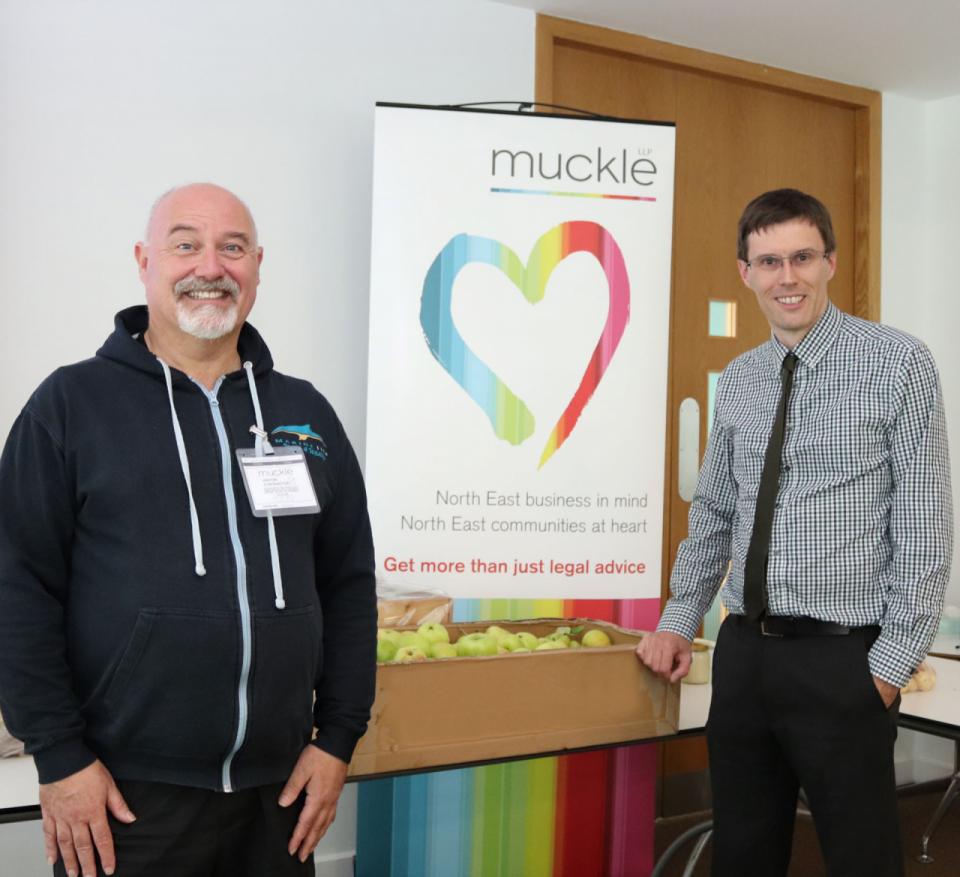 Our eco-warriors have been busy celebrating Great Big Green Week with special events to raise awareness, team engagement and fundraising for environmentally friendly causes close to our hearts.
This week of activities forms part of our annual environmental programme. Events included:
our annual Harvest Festival, featuring special guest speaker conservationist - Dr Martin Kitching;
a daily email packed with Green activity suggestions; and
a clothing drive for North East charities Smart Works Newcastle and Suitability.
What is Great Big Green Week?
Great Big Green Week is the UK's largest celebration of community action to tackle climate change and protect nature – and everyone's invited.
At Muckle, going green is a forever focus, but we've stepped up 'going green' with some extra special activities this week.
Andrew Davison OBE, leads the Green Team and is passionate about the impact the firm can have.
He said: "Part of being a responsible business is being aware of our impact on the environment. Our cross-firm Green Team encourages people at Muckle to actively participate in finding ways to live and work more sustainably, so events like the Harvest Festival are a fun way to get that message across.
"But as a firm, we're on a serious sustainability journey, investing in activities to help our people and communities become more carbon efficient.. We recycle all general waste, dispose of surplus items ethically, and offset carbon emission costs to North East environmental projects. This year we're on the path to B-Corp status, which will verify our high social and environmental performance standards, transparency and accountability."
A team effort
Tuesday's Harvest Festival and auction drew crowds at lunchtime; hosted by Partner Richard Nixon with a presentation from Dr Martin Kitching, the event raised £320 for a local food bank.
Every year, the Muckle team dig deep – in their gardens, allotments and then in their pockets – to make donations. The auction was introduced by a talk from Dr Martin Kitching, who drew upon his own work with the North East Cetacean Project to emphasise the importance of preserving North East marine life, and the dangers waste carelessness can pose. This year, hampers of fruit, vegetables and Northumbrian honey homegrown by members of the Muckle team fetched hundreds of pounds for Newcastle Food Bank.
The team has also been donating unused workwear as part of our #LoveNotLandFill clothing drive. This year, we've been collecting for Smart Works Newcastle and Suitability, two local charities helping people in need find the confidence to reach their full potential and secure employment.
Dedicated to fighting climate change wherever we can, we've also been giving daily recipe recommendations, advice on sustainable food options, including a highly-rated plant-based shawarma alternative and promoting sustainable travel through our bring your bike days.
The future is Green
Going green is more than an annual occurrence at Muckle; it's an everyday concern. We place a strong environmental, social and governance influence at the heart of our decision-making and we have created an ambitious firmwide ESG strategy to keep us accountable.
We work hard to recycle, reduce and offset our carbon footprint – in recent years we've reduced our paper use by half, improved our collective use of mass transit with our cycle-to-work scheme and electric and hybrid pool cars, and we're working towards net zero by 2030.
You can learn more about our commitment to continuously reducing our environmental impact on our Environmental page.