Man City owners launch COVID-19 community campaign Muckle support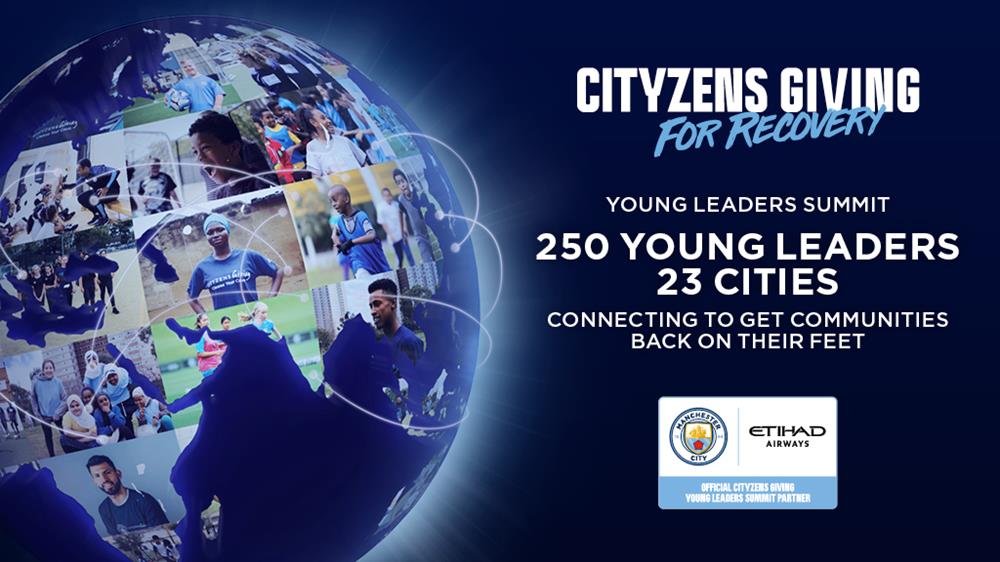 We are delighted to
have supported City Football Group (CFG), the owners of Manchester City FC, on
a new global fundraising project to help communities recover from the impact of
COVID-19.
John Devine and Luke Donockley acted for CFG on the launch of Cityzens Giving for Recovery - a 12-month recovery campaign to help communities in each of the 9 countries in which CFG's clubs are situated to get back on their feet in the wake of the pandemic.
To raise awareness of the initiative, Manchester City partner Etihad Airways dedicated the front of City's shirt, ordinarily bearing its company branding, to "Cityzens Giving for Recovery", in their first game back under Project Restart, a 3-0 win v Arsenal.
CFG's goal
CFG is the world's leading private owner and operator of football clubs with 9 clubs worldwide. It is best known for its ownership of English Premier League Champions, Manchester City FC, and also comprises New York City FC in the US, Melbourne City FC in Australia, J-League champions, Yokohama F. Marinos in Japan, Montevideo City Torque in Uruguay, Girona FC in Spain, Sichuan Jiuniu FC in China, Mumbai City FC in India and Lommel SK in Belgium. The group has been supporting the emergency global COVID-19 response through almost £1,000,000 of donations in-kind support and the loaning of facilities.
Now CFG is aiming to deliver a minimum of another £1,000,000 of funding and support through its Cityzens Giving for Recovery initiative. CFG will be matching pound for pound until 31 August 2020, donations received up to £500,000 for the funding of nine recovery-linked projects delivered by charity partners.
Legal assist
John Devine, partner and head of sports and charities law at Muckle LLP, said: "The impact of Covid-19 has been felt globally and, in particular, by charities undertaking vital outreach work; so it is fantastic to see CFG's nine clubs committing to help their communities to recover at this most challenging time.
"CFG have developed a fantastic initiative that will stand to help many communities across the world in recovering from this devastating global pandemic and we are delighted to have played a small part in this campaign. "Football plays an invaluable role in bringing joy and positive experiences to millions of people and this campaign has already united business, football and fans in a joint effort to make a lasting difference in areas hit hardest by the virus."
Global support
Ferran Soriano, Chief Executive of City Football Group, said: "Front line workers around the world have heroically responded to the immediate threat of COVID-19. At CFG, we have been privileged to play our own small part in helping to address that immediate threat.
"Now is the time for us to look forward, committing to meeting our responsibility to help our communities recover.
"For the first time, we are harnessing the global resources of our nine clubs, our entire network of offices, staff, players and coaches to focus our efforts on recovery.
"This multi-faceted campaign is going to use our expertise, our facilities, our platform and our voice to help people and our communities to heal and recover.
"And we will do it together. We are calling on our global community of Cityzens to help us to give and to help as many people as we can to recover."
How to get involved
Learn more about Cityzens and contribute to the matching fund, which runs until 31 August 2020, on their website.
For help with Sports matters, please contact Tony McPhillips using 0191 211 7908 or [email protected].
If you'd like information about how our Charities team can help, contact Chris Hook using 0191 211 7801 or [email protected].