Crunchies and crisps fuel air ambulance funds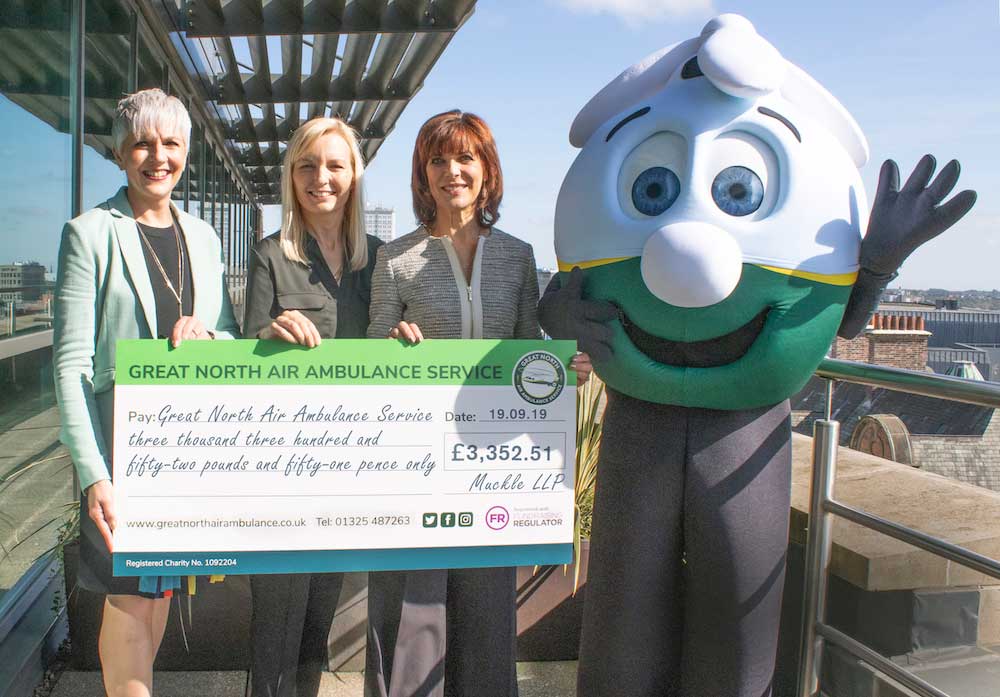 Over the last 12 months we've been raising funds for the Great North Air Ambulance Service (GNAAS) and have generated a whopping £3492.51 for the charity.
The cheque was presented to GNAAS patron and ITV news anchor Pam Royle, who visited our offices for the presentation.
Tuck shop takes-off
Jane Guinety, Real Estate team PA and organiser of our annual fundraising drive for a chosen charity, confirmed this year's donation was one of the largest we've ever made through internal fundraising.
The amazing total was achieved through a variety of activities led and supported by our people, including raffles, a sponsored Christmas jumper day and selling off our old mobile phones.
Our match funding policy helped to top up the funds, but the biggest contribution came through our office tuck shop, where over £1,400 was raised through the sale of crisps, chocolates and other snacks.
GNAAS patron Pam Royle said: "We thank all at Muckle for raising such a fabulous amount. It is because of generous fundraising like yours that we have been able to respond to more than 1,600 call outs this year. Your donation helps to ensure that our service can continue to save lives 365 days a year. Thank you!"
What next?
The fundraising activities have already restarted. This year we'll be raising money for Bright Red, a charity which strives to improve the lives and treatment of people in the north of England who are dealing with blood cancer.
To learn more about our commitment to being a responsible business, click here.