Going for gold: Muckle receives Shared Value community award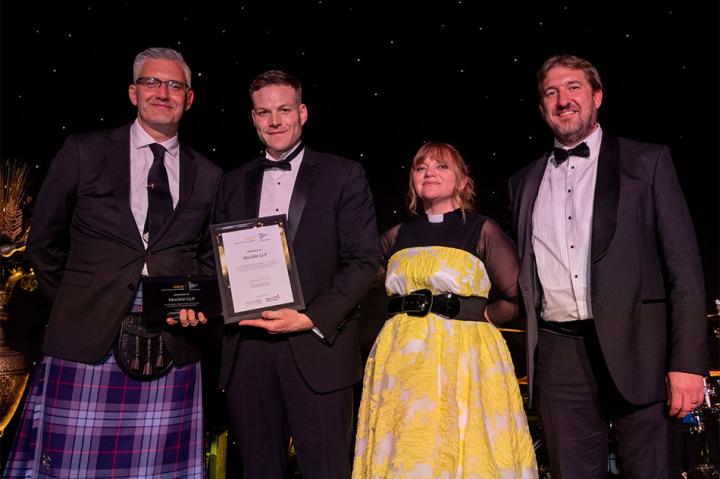 Muckle has been recognised as a Shared Value award winner for its continued support of homelessness charity Oasis Community Housing.
The accolade, for which Muckle won 'gold' status, recognises our support to the charity over the last 12 months.
The awards were presented by Reverend Canon Kate Bottley, Patron of the charity, at the charity's annual Black and Gold Ball, which took place on 19 May at Hilton Newcastle Gateshead.
Oasis Community Housing's Chief Executive, David Smith, said:
"Our Shared Value Awards recognise those businesses that go above and beyond in support of our charity. Every year we deliver help, housing and, moreover, a place people feel they belong through our drop-ins, emergency accommodation and supported accommodation projects.
"We could not deliver what we do without the generous support of our valued corporate partners and the dedicated individuals within these businesses."
Fighting homelessness
Oasis Community Housing has been working tirelessly for almost 40 years to help the homeless communities in North East England and South London.
The charity's mission is to help people who are currently homeless, whilst simultaneously tackling the primary reasons behind homelessness to prevent more people from living on the streets.
The charity is centred around four core principles:
Basic – addressing immediate needs for rough sleepers
Home – 24/7 accommodation projects to help men, women, teenagers, and mothers and babies have a place to call 'home'
Empower – practically and emotionally supporting women fleeing domestic abuse
Aspire – financial upskilling and employment support to help people get back into work
Hugh Welch, senior partner at Muckle, said:
"The work that Oasis Community Housing does is vital in the fight against homelessness in our local communities. We are so grateful to play a small part in their incredible work.
"We look forward to continuing to support the charity through our corporate partnership and are proud to have, once again, received this Shared Value award".
Find out more about the charity and its Shared Value Awards at www.oasiscommunityhousing.org/workplace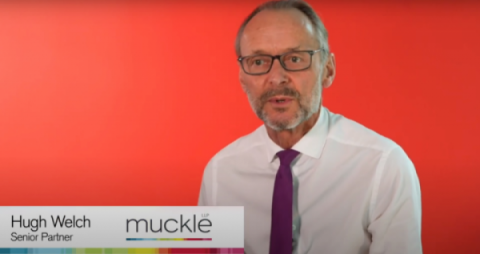 What does ESG mean to Muckle?
Senior Partner Hugh Welch explains why having an Environmental, Social and Governance framework in place is so important to everyone at Muckle LLP.
Watch Video
All Videos