UKCA replaces CE - are you ready for the change?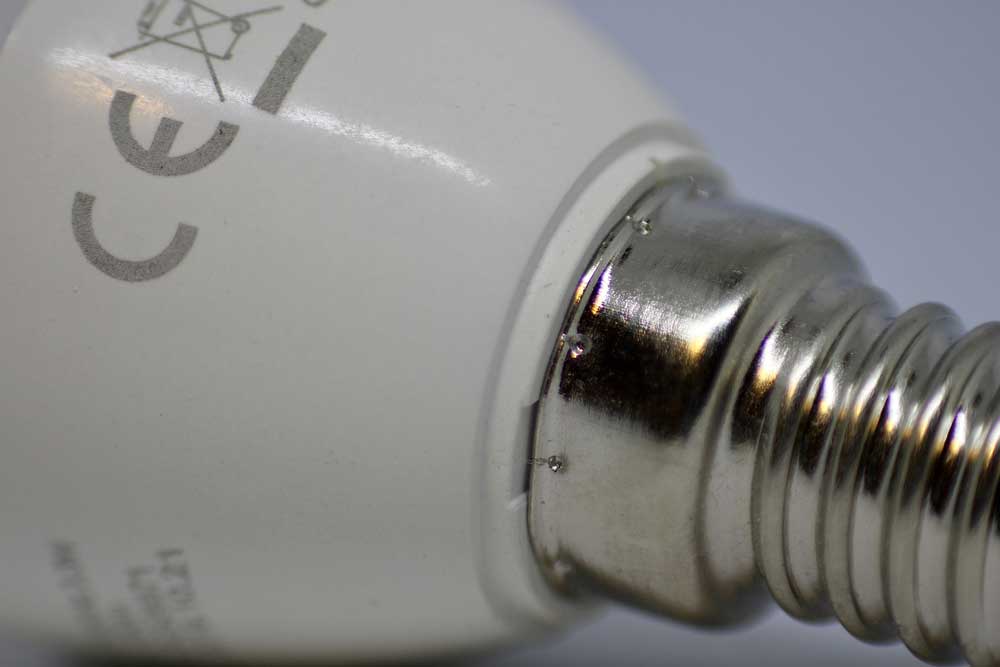 We are all familiar with CE markings on our products, which come from the Conformité Européene standard relating to safety, the environment, and the user's health. It's how we know our products are safe and has been since 1985. But things are changing.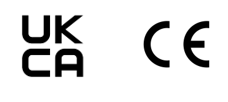 Now that the UK has left the European Union, British product manufacturers are having to get to grips with requirements for the new UK Conformity Assessed (UKCA) product safety marking.
The CE mark represents the manufacturer's declaration that a product complies with relevant European product directives and harmonized performance and safety standards. And, crucially, it exists to give consumers confidence that products are fit for purpose and will not endanger lives or property.
What is the UKCA mark?
The UKCA product safety mark broadly mirrors the CE mark that we're familiar with and is designed to be used for goods sold across England, Scotland and Wales from 1 January 2023.
Needless to say, goods that will continue to be sold on the European market should continue to be CE marked. However, they must also carry the UKCA mark in addition if they are being sold across Great Britain (products can be dually marked). There are additional requirements for goods sold in Northern Ireland which we'll detail shortly.
Do I need to use a UKCA marking?
The requirement to carry a UKCA marking applies to most goods previously subject to CE marking that are intended for the market in Great Britain.
Manufacturers should be aware that the requirement also applies to aerosol products (these previously required the 'reverse epsilon' marking) and chemicals, medicines, veterinary medicines, vehicles and aerospace (with additional rules also in place for these kind of goods).
Who is responsible for ensuring a product is UKCA marked?
The 'first importer' into the UK has full responsibility for UKCA compliance. You act as an importer if you're the first one bringing goods from outside the UK and placing them on the market in Great Britain. If someone has already placed a product on the UK market before you sell it in Great Britain, you will remain a distributor and will not have any additional responsibilities.
Who can assess conformity with UKCA requirements?
Manufacturers can self-declare conformity for many kinds of goods. You can find a list of the kind of goods where self-declaration of conformity is permitted on the GOV.UK website. In general, if self-declaration is permitted under CE, it is likely to be permitted under UKCA.
For other goods, mandatory third-party conformity assessment is required. Again, if you've had to undergo conformity assessment for CE marking, then it's likely you'll need to do so under UKCA. Remember, only a UK-recognised conformity assessment body can be used for your assessment. You can search for UK market conformity assessment bodies on the GOV.UK website.
How should a product be UKCA marked?
Only when a product has been self-declared for conformity or has undergone third-party conformity assessment can the UKCA mark be added to the product.
The marking itself can only be placed on a product itself or the packaging by the manufacturer or its authorised representative (the importer). In some circumstances it may be possible for the mark to appear on manuals or supporting literature instead (check the specific regulations to be sure).
What records need to be kept?
Importers must keep documentation that demonstrates a product conforms with the regulatory requirements for up to 10 years after that product is placed on the market. This information can be requested at any time by market surveillance or enforcement authorities.
The information you must keep will vary depending on the specific legislation relevant to your product, but you should keep general records showing how a product is designed and manufactured and how it has been shown to conform to the relevant requirements. The addresses of the manufacturer and any storage facilities should also be kept for supply on request to a market surveillance authority.
Most products bearing a UKCA marking must also have a UK Declaration of Conformity drawn up by the importer. The information required is broadly similar for goods placed on the British market, regardless of whether it is CE marked or UKCA marked.
Placing on the market means entering into a contract for the sale of the goods. In the case of a distributor who imports manufactured goods into the UK from China, for example, and sells them to customers in the UK, the distributor is the importer for the purposes of the UKCA requirements.
In your Declaration of Conformity, you should typically state:
1. Your company's details, including your company's name, and provide a contact name and address and signature;
2. The details of the approved body which carried out the conformity assessment procedure (if applicable) and the date the declaration was issued;
3. The relevant legislation with which the product complies;
4. The product's serial number, model or type of identification;
5. Confirmation that correct conformity assessment procedures have been carried out and that goods have the correct conformity markings;
6. A statement, stating you take full responsibility for the product's compliance;
7. That the manufacturer has drawn up the correct technical documentation and complied with their labelling requirements;
8. That you maintain a copy of the declaration of conformity for a period of 10 years; and
9. That goods conform with the relevant essential requirements.
Do CE marked goods in stock need to be UKCA marked?
If your goods were fully manufactured, CE marked and ready to place on the market before 1 January 2021, you do not need to use the UKCA marking, even if their conformity assessment was carried out by a UK-based body. However, these goods will only be able to be placed on the market in Great Britain until 31 December 2022. The government plan to introduce legislation so that the UKCA marking can be placed on a label affixed to the product or on a document accompanying the product until 31 December 2023.
Details of the proposed legislation have not yet been confirmed but it is likely that medical devices, construction products, marine equipment, transportable pressure equipment and rail products will have particular requirements.
Do CE marked goods in transit need to be UKCA marked?
Subject to these goods being fully manufactured these would fall under "existing stock" and will need to be placed on the market before 31 December 2022. We suspect that the proposed legislation will include specific details in this regard but would advise to work on the basis that these goods in transit should aim to be placed on the market before 31 December 2022.
When do I need to ensure my goods are UKCA marked by?
Goods that have been lawfully CE marked will be able to be placed on the market in Great Britain until 31 December 2022. You must be ready to use the UKCA marking from 1 January 2023 at the latest, though you should start using the UKCA marking as soon as you are able to.
Until 31 December 2022 you do not have to affix your importer details and the UKCA marking to the product, and it can be added as a label or on accompanying documentation. After 31 December 2022, your details must be affixed to the product or, in circumstances where the legislation allows, on the packaging or an accompanying document.
What does the UKCA marking look like?
There are guidelines provided on how to use the UKCA marking available from the GOV.UK website.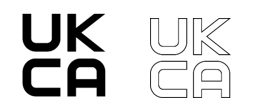 What do I need to do as a manufacturer distributing goods to Northern Ireland?
In many instances the CE marking will continue to be valid in Northern Ireland.
If you already self-declare for goods to be placed onto the market in Northern Ireland with CE marking you can continue to do so.
If you use an EU-based conformity assessment body for CE marking goods, you can also continue to do so. If you use a UK-based conformity assessment body, then you can use the CE marking but it must be placed on goods alongside a UKNI mark.
The UKCA marking alone is not valid for placing goods on the market in Northern Ireland, it must be used with the CE marking.
If you need advice on your obligations when it comes to CE or UKCA marking, we are industry leading commercial and dispute resolution experts who would be more than happy to assist.
To find out more, contact Alison Walton on 0191 211 7850 or e-mail [email protected].