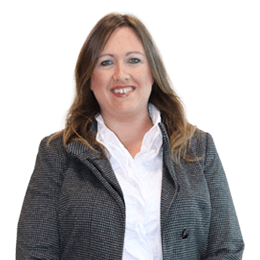 Alison Walton
Partner and Head of Procurement
|

Commercial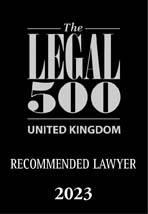 About Alison
A Legal 500 UK 'Recommended Lawyer' and head of our Procurement and Subsidy Control team, Alison specialises in providing public and private sector organisations with advice on procurement strategy and risk management.
Alison is also an experienced commercial contracting lawyer and regularly advises boards and directors, helping them to mitigate contractual risks while providing practical solutions that achieve the commercial results they need.
Alison advises on routes to market and business-to-business contracting. She has a wealth of experience in drafting and negotiating franchise, agency and distribution agreements, together with standard terms of business and large-scale outsourcing arrangements. Her ability to project manage large transactions has been praised by clients and she also offers a fixed price "quick turnaround" contract review service for businesses wanting cost certainty on their day-to-day contracting requirements.
She led on drafting master franchise arrangements for a recruitment business expanding internationally, advising on the various structures, and preparing agreements for the sub-franchising by the master franchisor in the territory in question
Alison regularly advises on the competition law aspects of vertical agreement structures for clients looking for routes to market and competition law aspects of procurement processes and information sharing during the process.
Alison is a nationally leading name in public procurement law advising both bidders and contracting authorities. Most notably, she obtained the first-ever declaration of ineffectiveness in the English courts advising her client Faraday Developments in a landmark case.
When it comes to public and utility procurement, Alison has worked with some of the highest-profile clients including the Cabinet Office and the Department of Health. She also provides regular pragmatic support to public sector bodies such as Tees Valley Combined Authority and the British Business Bank
Subsidy control and state aid advice often go hand in hand with procurement advice and Alison regularly supports grant recipients on the subsidy control compliance of proposed funding. She has also helped to structure public to private transactions, drafted numerous grant funder agreements and supported grant funder audits.
Providing training, from practical issues to more technical legal topics including the likely impact of the recent Procurement Bill due to come into law in 2023, is also a passion for Alison. Recently, along with her team, she provided a series of four sessions on procurement compliance for North East Purchasing Organisation members which were very well received.
Alison has a wealth of experience advising on contracting within the manufacturing sector. She has drafted numerous agreements with and without tooling provision, for manufacturing in the UK and internationally.
Alison regularly advises boards and directors, helping them to mitigate risks while providing practical solutions that achieve the commercial results clients want. She advised a large-scale plastic accessories manufacturer on its global portfolio of sales agreements with various retailers and garment suppliers. Alison often negotiates these agreements and has established some now industry-standard clauses in relation to raw material price differentials.
She also has experience in advising a baby and toddler equipment manufacturer on its international network of distributors, including issues arising during the term of the distribution agreement such as termination issues and exit arrangements. Alison engaged and managed a team of international legal advisers to assist with local laws in each jurisdiction where distributors were based.