It's time to say "Thank you for the music" and update copyright legislation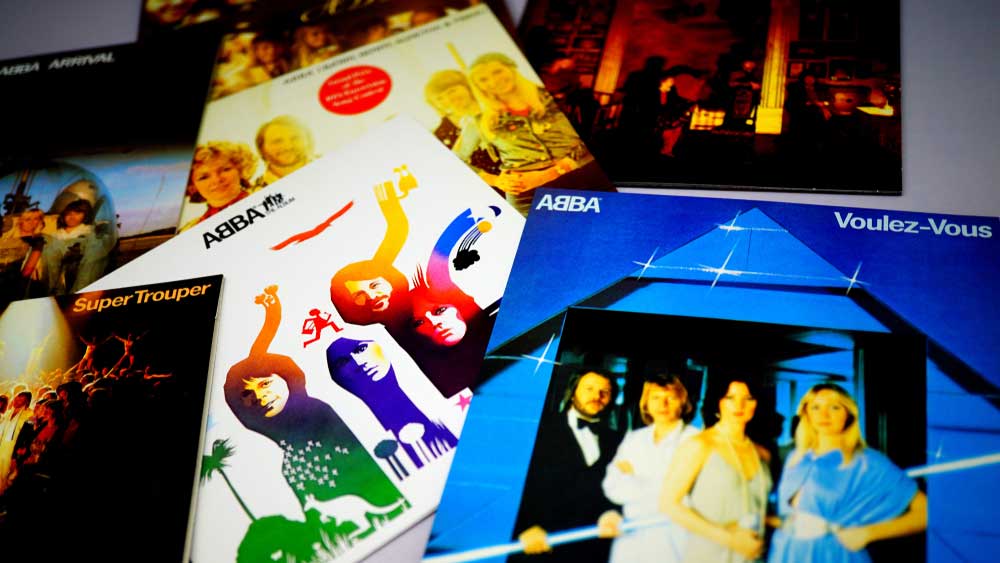 Even though my lockdown haircut (or lack of one) made me look gradually more and more like ABBA songwriter, Björn Ulvaeus, circa 1975, I didn't think the two of us had anything in common. However, since Mr Ulvaeus was elected last year as President of CISAC (the global confederation of authors' societies and the largest network of creators worldwide), now I do (I do, I do, I do, I do).
Global megastars
In recent years, we have seen global megastars sell the publishing rights to their music (i.e. the written words or lyrics and sheet music as opposed to the sound recordings themselves which are separate under UK law) for millions of dollars. For example, in December last year Bob Dylan sold the publishing rights to his entire back catalogue of 600 songs to Universal Music for a reported $300 million. And, in the current Covid wasteland devoid of live performances, many other major artists (such as Neil Young, Blondie and the estate of Nick Drake) are selling the rights to their music to traditional music publishers and new 'music intellectual property investment and song management' companies alike. But it's not just the all-time greats selling up; young artists unable to make their money from live performances are cashing in on their artistic legacy and their songs are now being traded alongside more traditional commodities on the stock market.
It might be convenient (and somewhat cathartic) to be able to blame this on Covid's impact on live performances, however, the reason may have just as much to do with the way in which we consume music.
Changes within the music industry
The music industry has changed drastically in the last 20 years, starting with the rise of online piracy in the early 2000's through sites such as Napster and Limewire and its subsequent impact on CD sales. Now, in recent years, most listeners consume their favourite music through Digital Streaming Platforms (or "DSPs") such as Apple, Spotify and Amazon Music.
While the music industry has always been notoriously ruthless (it took Sir Paul McCartney roughly 50 years to obtain the rights to his own songs after he and John Lennon naively signed up to a particularly bad publishing deal in the 60s), the current era may just be the hardest for young musicians and songwriters to make a living. For example, despite music streaming in the UK alone bringing in more than £1 billion in revenue with 114 billion music streams in the past year, Mercury prize nominee Nadine Shah has said that the payments she receives from the streaming of her music aren't enough for her to pay her rent. In fact, if we are not careful, we may lose a generation of talented musicians who simply cannot afford to be musicians.
This is because UK copyright legislation has not kept up with technological changes.
Streaming systems
In the current streaming system there is no traditional 'sale' of music itself, rather your user subscription to a DSP is pooled and paid out in micro-payments to artists in accordance with the number of streams they accrue on the platform (even if you personally have never listened to them). And, even though the way we listen to music has changed, UK copyright legislation has not and it allows record labels to structure their deals with artists so that the artists themselves receive very little – the record labels put all of the money they spent on an artist's recording, marketing and touring on a ledger which the artist then gradually pays back from their own royalty percentage with each stream being legally classed as a traditional 'sale'.
This wouldn't be a problem if these micro payments were significant, but the reality is that artists are paid as little as 13% of the income generated; every time a song is streamed only around 0.002 - 0.004p makes its way back to the artist. I'll leave it to you to work out how many times you would need to stream "Kitchen Sink" before Nadine Shah could use the proceeds to actually buy one.
To combat this, groups such as #BrokenRecord led by Tom Gray from the band Gomez (and backed by the likes of Sir Paul McCartney and Kate Bush amongst many others) are campaigning for a small change in UK copyright legislation to change the way in which royalties are paid through streaming services, suggesting that streaming a song is more comparable to listening to the radio than buying a CD. Gray suggests that streaming should not be treated as a sale, rather it is a subscription or a 'rental'.
Crucially, if streaming was instead legally classed as a rental (in the same way as music played in public venues or on TV) rather than a sale, precedent under the Copyright, Designs and Patent Act 1988 would mean that royalties from streaming an artist's song would have to be paid 50% to the artist and 50% to the rights holders, providing far more protection to performers and songwriters.
So, what do me and Bjorn Ulvaeus have in common? Admittedly, still not a lot. Unfortunately, I haven't sold over 200 million records worldwide nor has a recent DNA test revealed that I am Swedish. However, we both share the belief that creators should be protected and receive fairer rewards for their work, particularly when all that would be required is a slight amendment to current legislation. While Mr Ulvaeus acknowledges that he has already made his "Money, Money, Money" (and bands like ABBA actually benefit disproportionately under the current regime because of how frequently they are streamed), as President of CISAC he recognises that updating how royalties are paid for streaming is vital if the next generation of talent are to be protected and provided with an opportunity to create more of the music that we all love.
If you would like support in protecting your IP or you are experiencing IP issues please contact Tom Justice on 0191 211 7913 or you can email [email protected].