What does the future hold for employment law?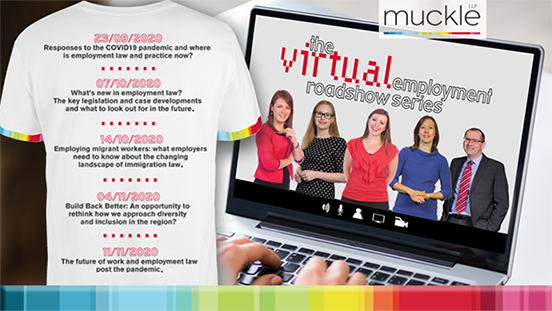 The last of our virtual employment law roadshows, led by employment lawyers Chris Maddock, Amy Sergison and Lisa Kelly, covered the future of employment law and how COVID-19 has added to the pace of change.
Chris Maddock, partner and head of employment, said: "Our final session raises some really interesting points about the future world of work and how COVID-19 has expedited developments in work arrangements and workplace culture.
"Brexit also has some major implications for employers in the immediate future in relation to the changes to immigration practice.
"Looking further ahead, we discussed what additional developments might we see. We considered the importance of diversity and inclusion to the long term success of businesses.
answering the region's employer questions
"We also considered questions such as whether a four-day working week for all is on the horizon and what influence will sustainability and environmental concerns have on employment relationships?
"We've explored a lot of issues that will be helpful for employers to consider and hopefully we've left people with some practical tips they can take away and incorporate into their organisation's future plans."
stream the series
There are five webinars to choose from:
Responses to the COVID19 pandemic and where is employment law and practice now?
What's new in employment law? The key legislation and case developments and what to look out for in the future
Employing migrant workers: what employers need to know about the changing landscape of immigration law
Build Back Better: An opportunity to rethink how we approach diversity and inclusion in the region
The future of work and employment law post the pandemic
The entire series is available to download. Click here to catch up.