Intellectual Property
Jill Dovey
Associate Solicitor
10 years qualified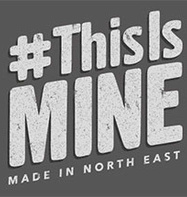 Digital IP expert Jill is an active participant in the local creative, digital and tech community and proud supporter of the #ThisIsMINE campaign. Jill presented at the Newcastle Scale-up Summit and took part in the inaugural Newcastle Start-up Week. The organiser of these events recommends Jill to anyone "looking for a down-to-earth yet highly knowledgeable and supportive lawyer specialising in tech/digital."
Jill started her career on the other side of the country in north-west England, where she advised a leading entertainment brand on a globally televised New Year's firework display, negotiated image rights with a Hollywood film studio and produced contracts for the PR launch of a new car by a leading Italian manufacturer.
To maintain such a glamorous start to her career, Jill's next move was to spend seven years working for the only software house listed on the FTSE 100. At Sage she handled a wide range of commercial agreements and bespoke terms for trading relationships, while specialising in information technology and data protection. She also oversaw the introduction of Sage's first SAAS product in the UK and Irish markets, and gained huge amounts of experience in cloud platforms, subscription licensing, managed services outsourcing and data transfers outside the European Economic Area.
With her first-hand experience of working with information security teams, investigating data incidents, operationalising Payment Card Industry Data Security Standard (PCI-DSS) compliance and mitigating risks around data through privacy by design, it should perhaps come as no surprise that Jill is a member of the Cloud Industry Legal Forum and a sought-after speaking on GDPR locally and nationally.
Jill advises clients on GDPR compliance and provides practical, commercial and pragmatic advice. Clients have described Jill as "a first-class tech specialist", "approachable", "responsive" and "the utmost professional with a great eye for detail and fantastic work ethic".
When she hasn't got her head in the cloud, so to speak, nothing is more important to Jill than spending time with her family – and socialising with friends, of course.