Platinum support: Oasis grants Muckle CSR award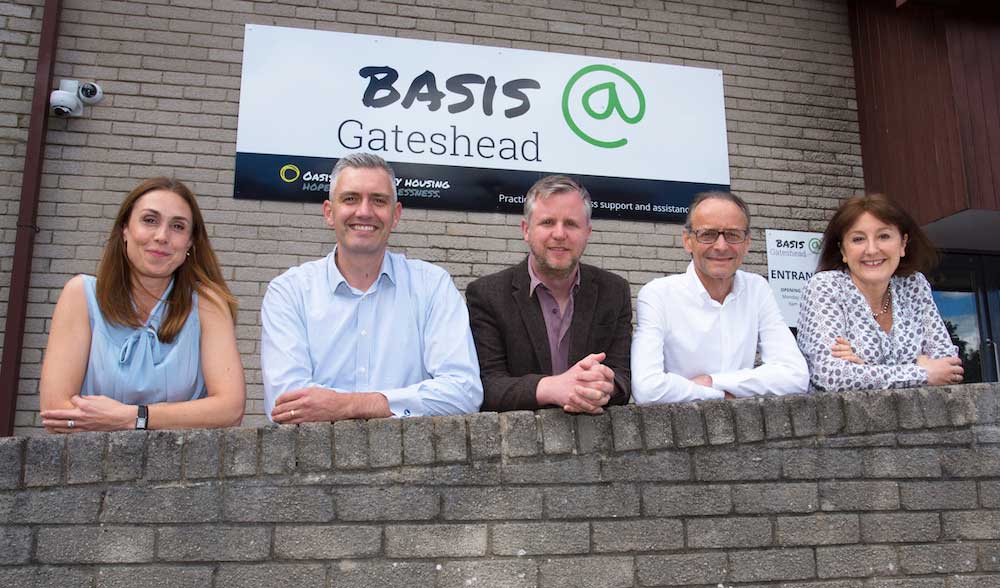 We are delighted to announce that Oasis Community Housing - the fantastic homelessness support charity - have awarded us their Platinum Shared Value Award.
The accolade acknowledges 'platinum level support for the mission and work of Oasis', in its work through a programme of intervention and prevention to reignite hope for those facing homelessness.
Why us?
Over the last 12 months we have enjoyed contributing to a number of initiatives that the Gateshead based charity runs.
We volunteered in their kitchens at Christmas, helped raise over £1,000 through a charity cricket tournament, and awarded grants through our charitable Muckle Fund at the Community Foundation to support various projects. Read all about it from page 8 of our new CSR Review.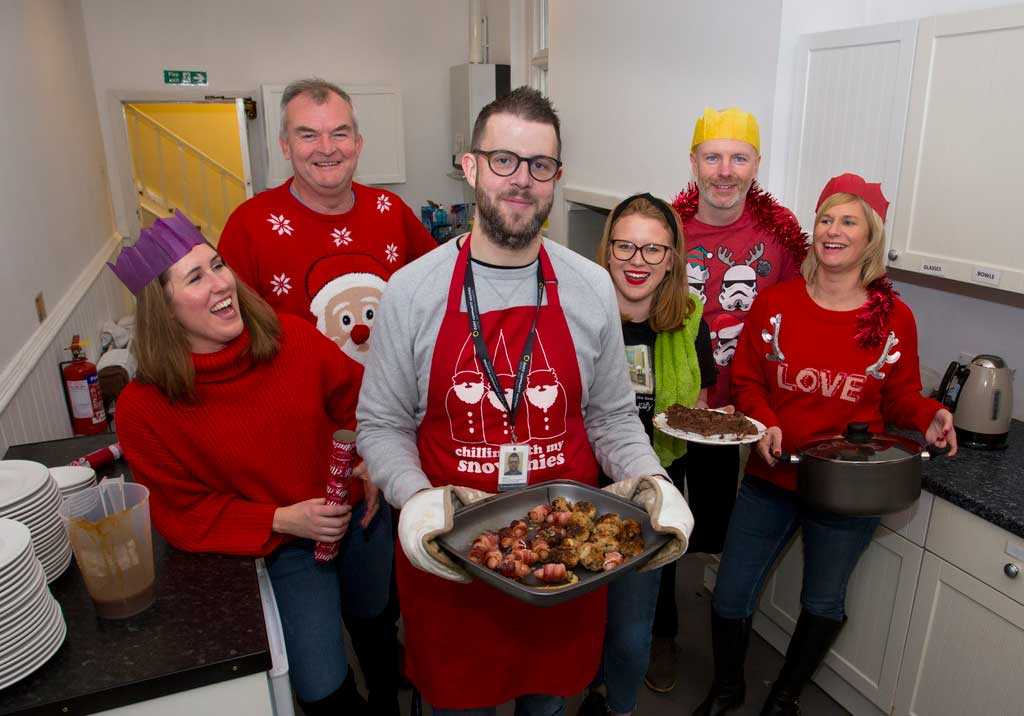 Phil Conn from Oasis (centre) with Muckle volunteers at Christmas 2019
Shared values
David Smith, Oasis Community Housing chief executive, said: "Muckle have made an outstanding contribution to our mission of transforming communities by addressing homelessness. The idea of the Shared Value Awards is that we take the opportunity to recognise businesses who are integral to this mission, so this award makes so much sense.
"It's a great joy to work with a group of people who are so genuinely committed to having a positive impact on the wider community, and we think the team at Muckle are thoroughly deserving of this Platinum Award."
#mucklecares
News of the award comes after being shortlisted for CSR Team of the Year at the recent national Third Sector Awards. Muckle were one of 3 finalists including Aviva and ITV - who took the title.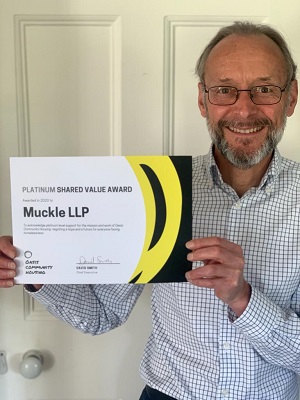 Hugh Welch, senior partner and driving force behind our CSR programme, said: "We are delighted to receive this award. Getting to know David and the Oasis team and understanding the brilliant work that they do has been an absolute joy and we feel privileged to have worked with them on a variety of initiatives so far.
"We believe that there are levels of deprivation in the North East that simply should not exist.
"With their underlying Christian values and ethos Oasis recognise this and do an amazing job of helping people across the region and beyond to overcome disadvantage, actively working with them to tackle the many complex and challenging personal circumstances that can lead to homelessness.
"As a North East business we really appreciate the fantastic work that Oasis does within our region and hope that we can continue to support them in their mission to provide hope to those facing homelessness."
Click here find out more about our community work or contact Hugh Welch on 0191 211 7903 or email [email protected]