Muckle sponsors new regional education service launch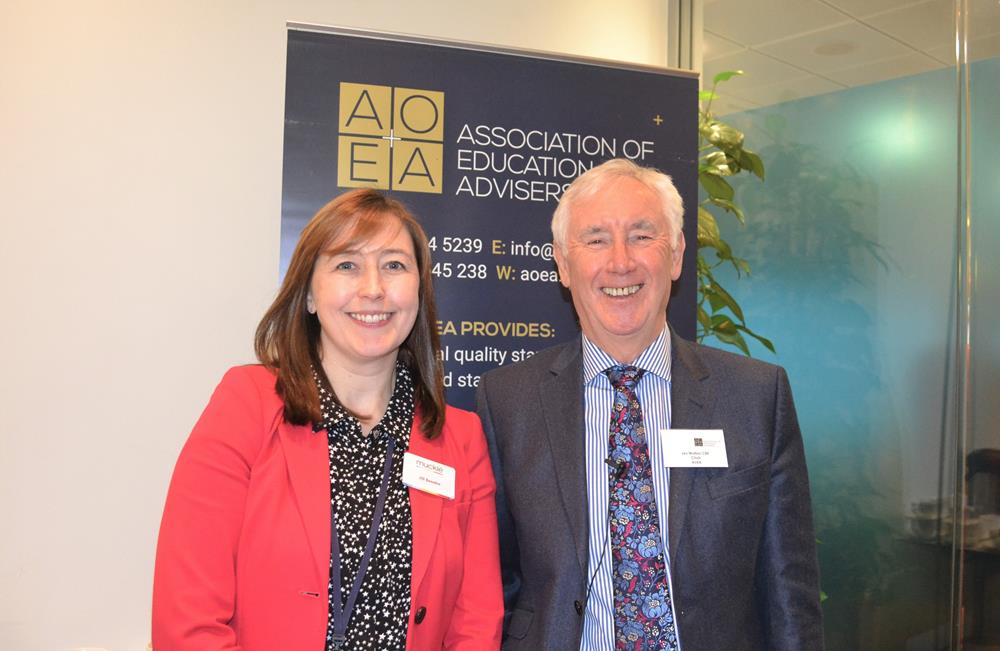 We are delighted to have sponsored the North East and Cumbria launch of the Association of Education Advisers (AoEA), hosted at our offices in Time Central.
The AoEA is a not for profit membership and accreditation organisation that provides a gateway for school and college leaders and those currently working as education advisers to develop their skills to a higher level, addressing the need for quality and consistency of advice.
The launch event at our offices attracted some 80 attendees. Key national and regional organisations as well as major players in the world of education travelled from across the UK to attend the event including organisations such as Ambition Institute, Association of Colleges, Association of School and College Leaders, Confederation of School Trusts, National Association of Headteachers and Ofsted.

Extra support for local schools
In the North East and Cumbria, many schools need a great deal of support, so having easy access to a wide range of accredited advisers will enable the delivery of higher education standards in key areas such as maths, English, governance and wider management issues.
The AoEA was launched in York a year ago and operates via a network of ten regional centres spread throughout England.
The idea behind the organisation came from a well-known champion of higher standards in education, Les Walton CBE, who lives in Newcastle and has held various high-level education sector roles as a headteacher, director of education, chief executive and principal of an FE College as well as providing cross-party advice to several prime ministers on all aspects of educational policy.
Since its launch, numerous schools, multi academy trusts and several education authorities and independent education providers, such as Babcock International, became involved at an early stage resulting in almost 100 associate advisers already being accredited or under assessment while the first cohort of senior associates is currently going through the process.

Trainer accreditation
In January AoEA will launch its AoEA trainer accreditation, which will provide a licence to lead training programmes using the AoEA brand. In the future, AoEA will link up with Sunderland University to offer master's degree programmes linked to AoEA Associate and Senior Associate accreditation and from the end of November, it will be possible to apply for affiliate status membership.
Thanking Muckle LLP for hosting the event and being a lead sponsor within the North East and Cumbria region, Mr Walton, said: "I am delighted that Muckle LLP wishes to support us in our growth and very much welcome the complementary relationship that is developing.
'Objectivity and professional independence'
"We are the only national accreditation body for those who support and advise schools and colleges. Any organisation that is committed to continuous improvement will welcome independent, professional support and challenge which enables them to move forward. External advisers bring an objectivity and a professional independence to offering advice.
"We are now getting interest from further afield for our accreditation standards - even from as far away as Kurdistan and the USA - so our reputation is growing daily."
Jill Donabie
, partner in our education team, said: "Equality of opportunity and access to quality education for all, throughout the North East and Cumbria, means so much to everyone at Muckle. That is why we are delighted to support this launch, which aims to ensure that our region's schools are supported by independent, accredited advisors."
To learn more or for help with you education legal needs, call Jill Donabie on 0191 211 7933 or email [email protected]