Muckle offers Brexit advice to North East businesses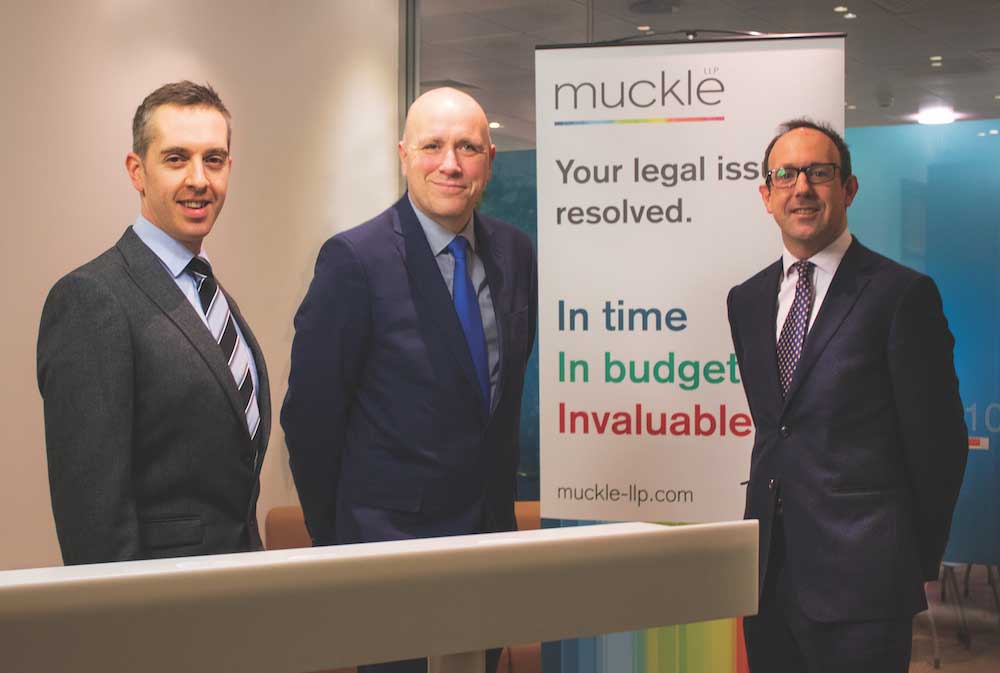 We hosted a full house at our special seminar aimed at helping the region's businesses prepare for Brexit, amidst continued uncertainty over the UK's withdrawal from the EU.
The event was co-hosted by the Engineering Manufacturing Network at Muckle LLP's offices in Newcastle City Centre. Luke Donockley and Robin Adams, solicitors in the firm's commercial team, reviewed the future relationship with the EU, shared their top tips for Brexit planning and advised on how the process will affect existing commercial contracts.
Prepare for a no deal Brexit
Luke Donockley said: "We have been inundated with so much
interest that this event was oversubscribed. It was fantastic to see such a
tremendous turnout and I think that speaks volumes about how businesses currently
feel about Brexit.
"As lawyers, we are traditionally risk averse, but it really makes commercial sense to prepare for a no deal Brexit, a process which will include steps that will be useful to businesses no matter what deal is agreed. It is the best way of future-proofing your company and I hope that attendees have been able to take away lots of useful tips and ideas to help them negotiate the legal landscape ahead."
Ben Gilhespy, Engineering Manufacturing Network director of operations, added: "The clock is ticking towards 29 March, yet the terms of the UK's departure from the EU remain shrouded in uncertainty. With so much speculation on the subject, we wanted to do something to help all kinds of businesses in the region understand what they genuinely need to prepare for."
'Events like this are invaluable'
One attendee - Julie Patterson, business development manager at industrial design and innovation consultancy Octo Design - commented: "I'm a positive business person, so it goes against the grain for me to plan for a worst case scenario, but planning for a no deal Brexit is actually the most positive and proactive thing organisations can do.
"Events like this, with impartial experts sharing practical
advice on how Brexit might affect businesses, are invaluable, particularly for
SMEs that may not have the capacity to research and analyse the many sources of
information in circulation."
Pulin Trivedi, head of North East sales at global business
Siemens Financial Services, was among a number of business people from some of
the region's largest organisations. Mr Trivedi said: "Amidst such uncertainty, it
is vital that the business community comes together and supports each other through
Brexit.
"Luke and Robin have done a superb job of clarifying the current situation and imparting some excellent advice on managing risk through commercial contracts, an issue which is of paramount importance to most businesses."
New event scheduled in February
Due to the popularity and high demand for places, another event is now scheduled for 27 February, at the Xcel Centre in Newton Aycliffe, where both Muckle LLP and the Engineering Manufacturing Network hope to see many more businesses from across the region.
Click here to learn more and register.