Muckle LLP's ground-breaking legal agreement for world's highest house raise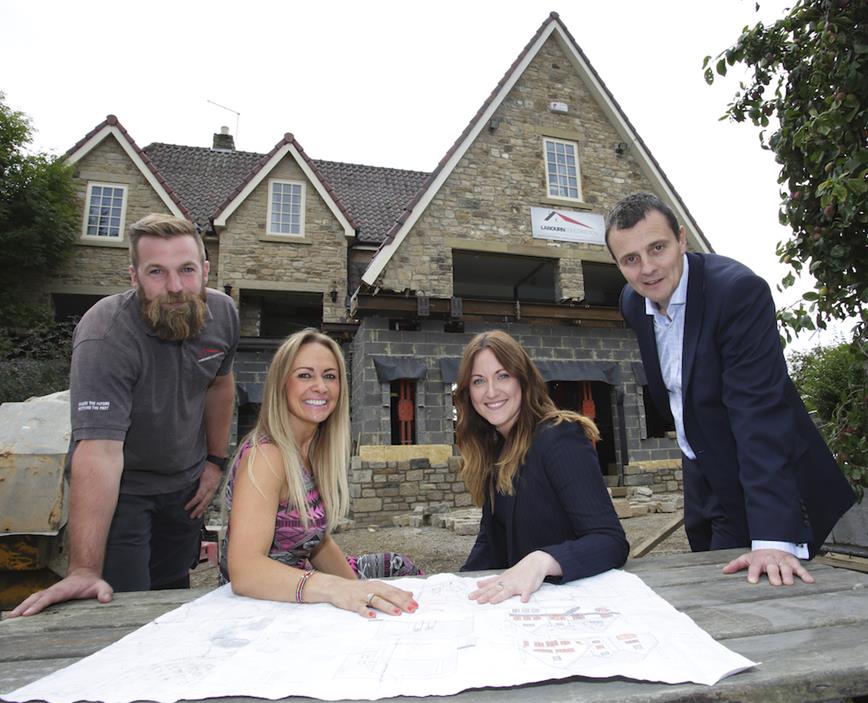 After serious flooding devastated her home in Corbridge last December, Nicola Hobrough came to us with radical plans to protect her property. Now the resulting legal agreement is being hailed a world's first.
Nicola and husband Paul decided to raise their property by an incredible 2.6 metres, building a third storey underneath the existing structure, at ground level.
Lift off
Taking inspiration from a similar project in the South of England using hydraulic jacks, the couple appointed Labourn Construction as the main contractor, SHED as structural engineer and Hydra-Capsule to manage the lift.
We drew up a bespoke contract covering the liability associated with lifting the house, while at the same time adding in an extra level to the property.
A watertight agreement
Janine Slesser, one of our construction lawyers, advised Nicola to put in place an independent contract between herself and Hydra-Capsule, the specialist jacking company. This contract made sure both parties were covered in case of problems with the jacking itself, which included damage to the property should something go wrong.
Janine said: "The main priority was to protect Nicola's position as much as possible. We were very pleased to see everything go smoothly with the lift and to see Nicola's dream of a home protected from flooding moving one step closer to reality.
"We believe this legal agreement, to lift the property by a height of 2.6 meters, to be a world first. Given the floods experienced recently across the country, it's likely there will be a need for similar work in the future."
Opening the flood gates?
The landmark project now has the potential to open this option up to scores of other homeowners in flood risk areas, providing a viable alternative to moving house.
As a result of Nicola's personal experience she believes the option of raising a house to protect it from flooding is something that could save insurance companies hundreds of thousands of pounds in future. She's now calling on insurance companies, mortgage lenders and the Government to support homeowners in high risk flood areas complete similar building work, which costs around £140,000.
To find out how we can help with your construction plans, please contact Keith Bishop, Partner and Head of the Construction and Engineering Team.