Muckle LLP help Percy Hedley Foundation to £35,000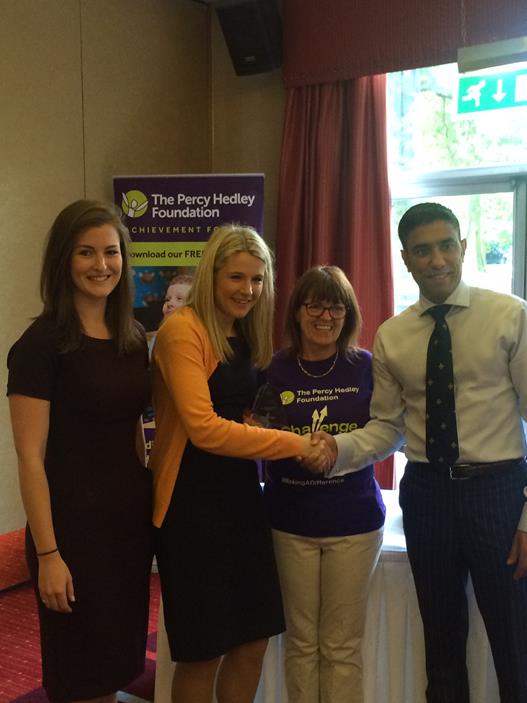 We are so proud of our team who have, along with 11 North East businesses, helped raise over £35,000 for The Percy Hedley Foundation after going head to head in a fundraising competition.
Challenge 500
The disability charity's Challenge 500 sees firms given a £500 seed fund to launch their own fundraising initiatives.  They have six months to raise as much as they can to support the Foundation's Building Brighter Futures Appeal.
In total, the 12 participating companies raised an impressive £35,006.51.  We were able to raise £3,722.60 and the winners, McDonald's, raised a whopping £12,566.51.
Funding new school
Challenge 500 has raised over £121,000 since it began five years ago.  The latest total will help fund the construction of a new Percy Hedley junior school on the same site as the existing upper school in Killingworth, North Tyneside.
The results of the challenge were announced at the Marriott Hotel, Gosforth Park, where Percy Hedley handed out some special awards.
Best Idea Award
Our trainees won the Best Idea award for taking part in a wheelchair basketball challenge at Percy Hedley's Sports Academy.
Beth said: "It was good to take part in a challenge that involved the charity, because it gave us a real insight into the work they do. It was great to spend time there and see where the money we've raised will be going."
For more information on Challenge 500 or our support of the foundation please contact Russell Hall.