Muckle LLP launches innovative service for small businesses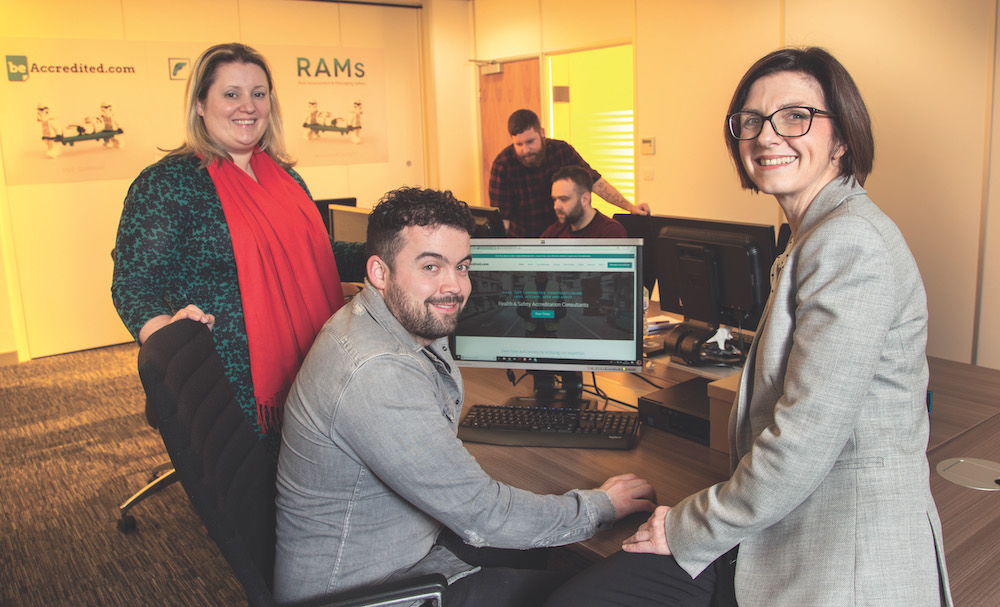 In a bid to support the region's small and start-up businesses and help them to grow, we have launched an innovative service offering clients a dedicated lawyer for a discounted fixed fee.
One discounted price, one year's advice
The new service, believed to be a first in the region, offers small businesses the opportunity to pay for their necessary legal fees on a monthly direct debit. It means they can budget for and benefit from an 'all year round' package of legal services.
Designed specifically for newly-established businesses employing under 30 people and with less than £2m turnover, we successfully piloted our Mi Business package towards the end of 2017, and now we've launched the service to businesses across the region.
Last year a YouGov survey looking at legal costs found that small to medium sized UK businesses (SMEs) experience 8 legal issues per year on average. The survey also revealed that only 8% of SMEs felt legal fees were good value for money.*
Budgeting for essential support
Louise Duffy, Head of Banking and Finance, said: "Managing a growing business and its legal needs can be difficult, and we know that many people think that hiring and dealing with lawyers is costly, drawn out and daunting.
"We believe it should never be that way, and it's for this reason that we've created this support package for start-ups and growing small businesses. The fixed price annual retainer also allows businesses to budget for the legal support they need.
"Smaller sized firms will be able to access legal advice early and prepare for issues that might become contentious later on. It means they get the best help with legal issues throughout the year.
A dedicated lawyer for your business
"They also have access to a dedicated lawyer who in-turn gets to know their business well, and can provide them with a consistent service to help them grow.
"Businesses will ultimately save time and money. It's a much cheaper way of accessing legal help than hiring a lawyer on a reactive basis - and because we already know the business, we can support them much more efficiently."
One of the first businesses to benefit from the pilot scheme is Faction Health and Safety Group, a Newcastle-based consultancy who are working with Muckle LLP's Jill Dovey, associate solicitor.
The group has since launched its RAMs app, providing customers with a simple to follow and reliable system for creating their own risk assessments, method statements and COSHH assessments. Faction's service arm – beAccredited – has also been launched, which focuses on taking the hassle out of the health and safety accreditation process for its customers.
What do client's think?
Joe Kelly, Business Development Director at Faction, said: "Working with Muckle has benefited us massively, from setting up our initial shareholder agreement to the T&C's for our various arms of the business, they have been fantastic. It's given us real peace of mind knowing we have expert legal advice we can turn to whenever we need it and has already proved to be incredibly useful for us with a few unexpected issues.
"Being able to spread the payment monthly has also allowed to us to reinvest capital into the business rather than outlaying a large initial sum which has helped us in our growth. Every time we have had an issue Jill Dovey and her colleagues at Muckle have come back to us very quickly and really put our minds at ease.
"We had met with a few other firms prior to meeting Muckle, but none felt as though they were right for our business. Jill and the team were incredibly friendly and personable and we liked that they had a fresh approach and lots of experience working with tech and start-up companies."
What's included?
As part of the legal package, start-up and small businesses receive the services of a dedicated lawyer to help manage their needs, connect them with other specialist solicitors and influential business contacts outside the firm.
The two 12-month Mi Business packages cost £165 and £300 per month, payable by direct debit or up front.
The packages include a number of added benefits, such as free company secretarial support, a company health check of a business's website, stationery and terms and conditions and unlimited debt recovery letters.
Jill Dovey, associate solicitor, added: "We very much advocate that businesses engage lawyers early so we can proactively support them, particularly as they grow. Joe and the team at Faction are doing amazing work, making life easier for their customers, and hopefully we are doing the same for them."
You can hear more about the package at Campus North's Digital Showcase event on 29 March in Newcastle, where lawyers from Muckle will be presenting, and click here to learn more now.