Lead role for Muckle LLP's Rob Langley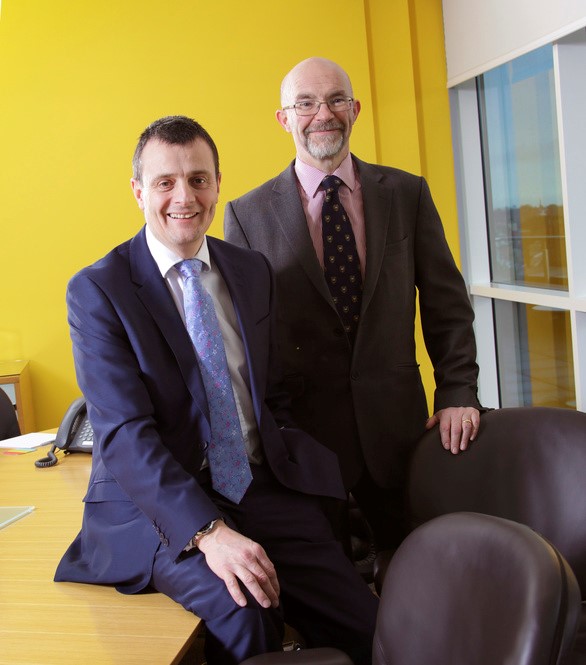 Our well known and respected legal construction specialist Rob Langley has been appointed to a new role. He will now focus on mediation and adjudication work as a dispute resolution specialist consultant for our award winning construction team.
He is a well-known figure, not just within legal circles, but also the wider business community. For many years he has advised employers, contractors, sub-contractors and professionals in the construction and engineering sector, bringing his experience and trusted expertise to the table.
Constructing excellence
Rob joined us in 2010 as head of the construction & engineering team and has continued to play a leading role within the firm and the sector.
Experienced construction lawyer Keith Bishop joined to lead the team in 2015 and has continued to build on the specialist practice Rob developed, one of the few dedicated construction legal teams in the North East.
Under Keith's leadership, our construction lawyers have been advising on some of the region's largest developments, including the £350m Newcastle Science Central project which is currently underway. The team has continued to grow throughout this period, paving the way for Langley to start his new role this spring.
Solving problems for clients
Speaking about his new challenge, Rob said: "I am delighted and excited by this role which allows me to develop my own mediation and adjudication practice while continuing to work actively with the first class lawyers at Muckle, assisting them on construction law issues.
"I am passionate about dispute resolution and enthusiastic about my future work. I will continue to support the team, led by Keith Bishop, Lucilla Waugh and Adam Aston, three exceptionally gifted and commercial lawyers who have been doing an excellent job of taking our practice forward for a number of years now."
Keith Bishop, partner and head of construction, said: "We're delighted to secure Rob in this new role. He is a great lawyer and a very well known figure in this field. Rob has a wealth of expertise and a 'can do' approach to client service and delivering commercial legal advice. It will be a real asset to have Rob in this capacity, enhancing the support Muckle offers clients on construction disputes and adjudications, and helping us to drive the construction team to even greater success."
For more information on how we can help your business, contact Keith Bishop, or call 0191 211 7983.