Muckle LLP Helps Falcons Community Foundation Expand Its Grass Roots Rugby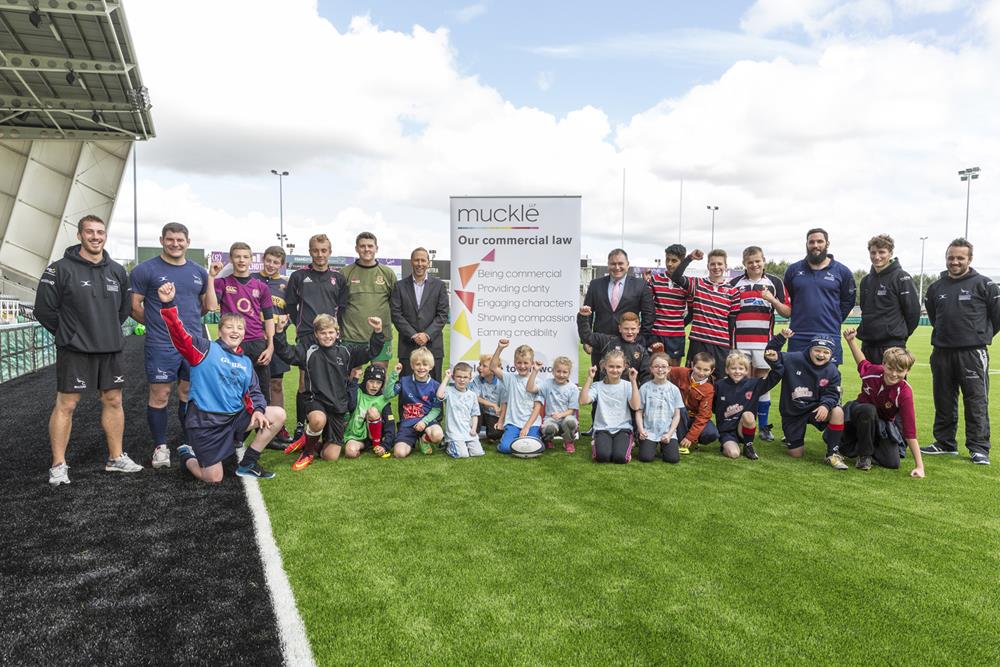 The Falcons Community Foundation are delighted to announce a new partnership with leading North East commercial law firm Muckle LLP today. Muckle's involvement will enable the Foundation to continue its work within the grassroots rugby community within the region.
The partnership which is for two years, is a boost to the Foundation and its programme of delivery which will enable the registered charity to establish over 30 programmes across five pillars of activity; Social Inclusion, Health, Education, Grassroots Sport and Club Development.
To ensure strong links between the Foundation and Muckle, Alan Ross, an Associate Solicitor at Muckle, will sit on the charity's Board of Trustees.
Speaking at the launch of the partnership, Falcons Community Foundation Director, Melanie Magee, said: "We're delighted to have such a well-respected community-focused company on board at such an exciting time for both the Falcons and the Falcons Community Foundation. The fantastic support shown by Muckle to the Falcons Community Foundation will allow us to maintain and grow our work in the Community and continue to motivate, educate and inspire via the power of sport."
"We have a fantastic opportunity over the next two seasons with the Rugby World Cup on our doorstep to inspire our communities to participate in sport and physical activity and the commitment shown by Muckle to facilitate this over 2 years is a huge boost to the cause."
Muckle LLP's Business Development Director, Justin Barlow, said: "People at Muckle have always been closely involved in community programmes, whether this involves using their expertise or simply giving up their free time to help with projects. The Falcons Community Foundation is a natural fit with our CSR programme and the support we provide for schools and sports in general."
"Our people have provided representation on the Board of Trustees for many years. This began with John Devine who is the partner leading our sports team. Alan more recently took over the Trustee role from John. Offering assistance through this sponsorship was a natural step to take and we look forward to working closely together in the years ahead."
Alan Ross at Muckle added: "I've played rugby for many years at grassroots level so I look forward to helping identify areas of support and steering on ways that the firm can contribute towards the Foundation's work."