Muckle LLP Appointed to National Energy Investment Panel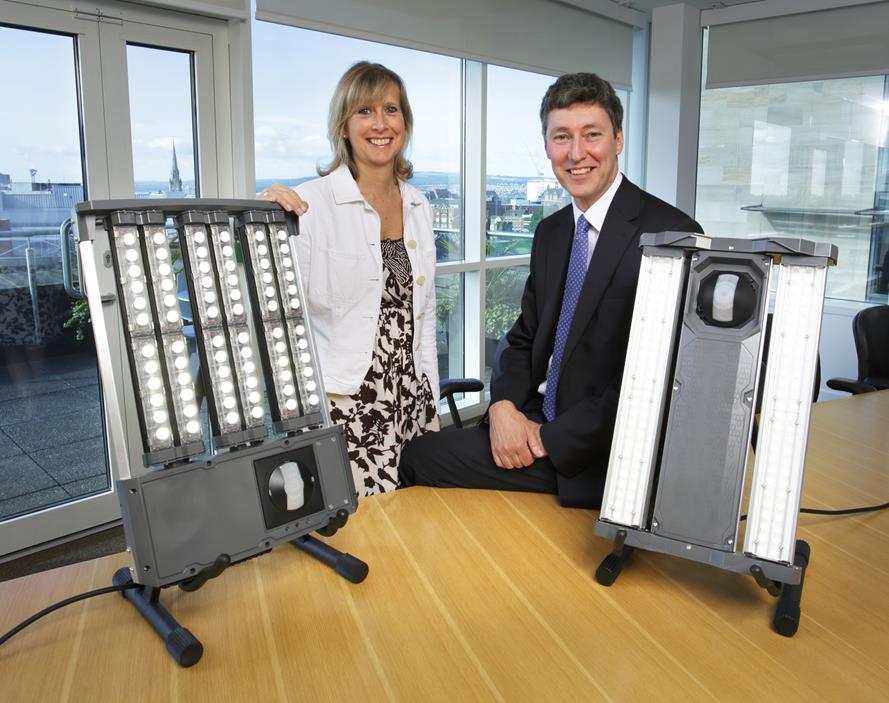 We are pleased to announce our appointment to a national panel to advise Sustainable Development Capital LLP (SDCL), the manager of a specialist energy efficiency fund into which the UK Government's Green Investment Bank (GIB) has made a £50m commitment.
Energy efficiency fund
Our Energy Team won its place on this prestigious panel by demonstrating value for money, project management skills, working efficiently with other advisers and commitment to growing the energy efficiency, microgeneration and sustainable urban infrastructure sector.
Since being appointed to the panel, we have already completed a deal involving a £2m investment  into ReEnergise Finance Ltd's Smart Energy Finance vehicle, which has been set up to provide loans, primarily to SMEs in the North East and across the UK, for energy efficiency projects.  Initial loans are in progress for biomass and lighting projects for a variety of organisations including a garden centre and a training provider. The investment could eventually build a portfolio of up to £10m of assets. Typical projects will be from £25,000 to £400,000 and could include biomass boilers, low energy lighting and combined heat and power as well as other energy efficiency and micro generation technologies.
Helping small businesses save money
GIB, through the SDCL fund, has provided £1m of the funding, matched by £1m from SI Capital R&S1. The funding model means businesses will start saving money from day one, with an immediate reduction in their energy bills of around 20%.
In respect of the Re-energise investment:
Shaun Kingsbury, Chief Executive, of GIB, said: "The investment announced today will help small businesses across the country to save money. Energy is a significant cost for any company, and putting in place energy efficiency measures will have a real impact on these organisations' bottom line. The funding model means that they won't need to find the capital upfront, and can pay for the capital costs from the savings they make on energy bills. Energy efficiency makes good commercial and environmental sense."
Jonathan Maxwell, CEO, Sustainable Development Capital and Jim Totty, Partner of SDCL EE Co (UK) LLP said: "For a long time we have been seeing high quality dealflow for energy efficiency projects for small commercial premises. These include biomass boilers, lighting retrofits, and other efficiency retrofits. However evaluating and structuring bespoke small energy efficiency investments into the SME sector is a challenge for investors. ReEnergise offers a unique combination of experience and energy efficiency sector knowledge to allow us to deploy capital quickly and efficiently and we look forward to working with Adam Hewson, Tarquin Henderson and the ReEnergise team."
Expertise in the sector
Chris Garside, Legal and Commercial Director of Sustainable Development Capital said: " We are delighted to appoint Muckle to our legal panel.  The firm demonstrates enthusiasm and skill in the energy efficiency and micro-generation sector.  SDCL is committed to investing in energy efficiency projects in every part of the UK, including the North East.  This appointment is part of our aim to build partnerships that help deliver that commitment. The North East is at the forefront of the new energy revolution and our investment should help to ensure that economic growth and carbon reduction are delivered hand in hand, with local supply chains rising to the challenge of servicing the sector."
Lucilla Waugh, Partner in Muckle's Energy Team said: "We are delighted to be appointed, which is fantastic recognition of our expertise in this sector. We have already completed one project for SDCL and are already actively advising on a separate LED investment project. We welcome any approaches from businesses who are interested in funding for energy efficiency schemes."
Any interested businesses should contact Lucilla Waugh on 0191 211 7984.