Muckle LLP Creates New Team to Help Businesses under Pressure
Leading commercial law firm Muckle LLP has devised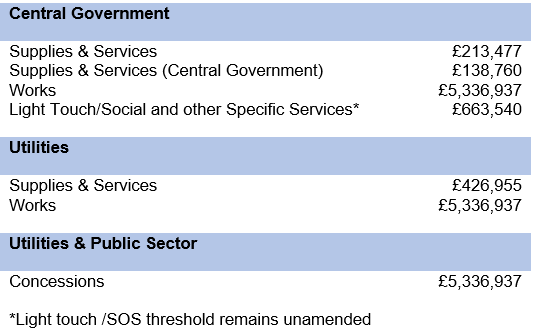 an innovative approach to help North East businesses affected by current economic conditions. The poor state of the economy means businesses in the North East are facing more challenging and complex issues than ever before – in some cases this is creating severe difficulties, but for others it is creating opportunities. Muckle LLP, which has a leading reputation for helping small to medium sized companies in the region, has recognised that the range of legal and commercial issues businesses were facing was becoming increasingly varied as the economy struggles to improve. In order to help them address these, it has created the Special Situations Team.
By bringing together experts from across the law firm, the new Special Situations Team is able to draw on a wealth of skills and expertise, to respond rapidly and effectively to a range of unique situations that companies can face as a result of the current economic climate.
Andrew Cawkwell, who is head of the new Special Situations Team, believes more than half of businesses which enter insolvency could have avoided this fate had they sought appropriate help sooner. Finding appropriate help is not easy for company directors as in many cases it is difficult for them to identify their precise requirements or work out who can assist them. We work with trusted partners such as Insolvency Practitioners, Turnaround Practitioners, Interim Finance Directors, Company Doctors, Corporate Financiers, Asset Based Lenders, Invoice Discounters, Venture Capitalists, Cost Reduction Specialists and many more who can offer help and advice. We can hand select the right partner to work with us on a particular assignment.
He said: "Other law firms might have an insolvency team or a restructuring team, but what we are offering is a team that will project manage the special situation and bring about the desired result – this involves situations such as saving good businesses from insolvency, creating new opportunities for business purchases, and alleviating constraints placed upon business owners by stakeholders.
"Too often we are seeing good businesses getting into difficulties, often because stakeholders don't act quickly enough. We have partners representing each of the various disciplines within Muckle, all working as part of the new Special Situations Team, ready to help rescue and restructure North East businesses – and save jobs.
"Being able to work with stakeholders, to act quickly, in a co-ordinated way, is crucial. It means we can be proactive, whether that's in finding finance, looking for deals and investment opportunities, reviewing banking covenants, collecting cash or getting working capital in quicker."
Andrew, who is also a director of the Turnaround Management Association (UK) (an organisation which promotes business rescue and stakeholder unity), explained that too often businesses which get into intensive care situations with their bankers, are introduced to insolvency practitioners who go in and assess the situation for the bank. But these practitioners are generally not acting on behalf of the business which is in trouble in those circumstances.
"These practitioners go in to carry out an independent business review, and often there are boards of directors within these businesses who do not feel the need to get advice of their own," Andrew explained. "Before it reaches that stage directors should be looking to engage their own business rescue advisers, to look for opportunities to restructure their businesses. Our advice is that the earlier we are approached, the sooner we can get in and try to implement solutions that will make a difference."
One company which understands the importance of getting good advice and being proactive is Powerdial Services Ltd, a Durham-based provider of IT services. Andrew Cawkwell explained that Muckle LLP's Special Situations Team acted on behalf of Powerdial Services when it faced some complex business issues.
"The parent company (ISD Group Plc) which owned Powerdial Systems Ltd and Powerdial Services Ltd had gone into administration and we needed to act rapidly to prepare the sale of the business and assets, as well as shares of Powerdial Services. Powerdial was a very well managed business, with a first class client base and an excellent reputation in the UK IT Sector and it was vital Powerdial remained intact. There were overseas investors involved which added a layer of complexity to the deal. We needed their finances to facilitate the transaction and there were some difficult negotiation points which we had to address.
"We established new bank security covenants and our employment lawyers stepped in to stop staff from the subsidiary who had left the business, trying to take customers with them. By protecting the ongoing trade of the business, we secured a future for the remaining staff and avoided letting its customers down.
"This really was a team approach, with colleagues from across Muckle LLP working together. As a result, the Special Situations Team ensured a co-ordinated approach was made to tackle the issues that Powerdial Services faced and we brought about a successful conclusion."
Paul Farn, Managing Director of Powerdial Services Ltd, said: "Whenever I met with Muckle LLP it was like meeting with businessmen who happened to also be lawyers. They understood the business' needs.  In my dealings with Muckle, I found them to be a vibrant, professional team. The team at Muckle – and it was very much a team – is outstanding. From start to finish, everyone I worked with was professional and dedicated and delivered on what they said they would. They were excellent every step of the way."
Sir Stuart Bell, Member of Parliament for Middlesbrough said: "At a time when jobs are being lost across the region it is great to see Muckle introducing innovative ways of helping the private sector and securing the ongoing employment of their workforce."
For more information about Muckle LLP's Special Situations Team, contact Andrew Cawkwell, on 0191 211 7957.