Muckle LLP Advises on Sale of Chemical Solutions Company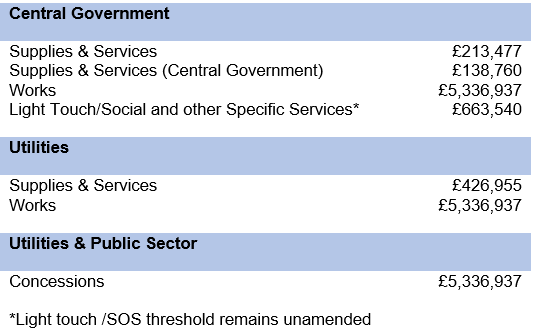 Leading North East commercial law firm Muckle LLP has acted for the owners of Onyx Research Chemicals Ltd on its £5m sale to Indian firm Ipca Laboratories Ltd.
Muckle's corporate finance team worked on behalf of members and shareholders at Onyx Research Chemicals, including private equity shareholders as well as minority shareholders, to document and complete the agreed deal. Onyx Research Chemicals Ltd is a holding company of Sunderland based Onyx Scientific Ltd, which has been a premier chemistry solutions provider for over a decade.
Muckle has a long standing relationship with Tony Flinn, CEO at Onyx Scientific, who was one of the founder shareholders when Onyx was created and the main shareholder when the transaction completed. The company is one of the leading chemistry services companies in Europe and a preferred supplier to several large pharma and biotech customers. It employs more than 40 expert scientists specialising in synthetic and analytical aspects of drug development. Custom synthesis and process development are its main services. Drug development is a particular strength of Onyx Scientific Ltd, and its chemists have years of experience of scaling up medicinal chemistry processes. It will continue to operate from the Silverbriar (Sunderland) facility under the Onyx Scientific trade name.
Robert Phillips, partner at Muckle LLP, said: "We are very proud of our strong relationships with our clients and that is certainly the case with Tony and Onyx Scientific.  We have advised Onyx on legal aspects of its business for a number of years including helping Tony and his original team start Onyx up with some business angels over ten years ago.
"The deal had its own complexities and pressures but working with Ipca from India on their first UK acquisition was a pleasure.  A co-operative approach on all aspects of the deal meant that it was completed in just about record time with a minimum of fuss.  The end result is testament to the wealth of experience and expertise of our team.  We provide high standards of service to businesses and we are delighted to have played a part in this sale."
Muckle's commercial services team worked closely with Tony on the acquisition by Ipca Laboratories, a fast growing pharmaceutical export and supply company, which is listed on the Bombay Stock Exchange. It produces more than 150 formulations that include drug intermediates, and active pharmaceutical ingredients (API). In 2004, Forbes selected Ipca, for the second consecutive year as one of the first 200 'Best under a Billion Companies' in Asia.
Working with Tony Flinn and his co-shareholders played exactly to one of the Muckle corporate finance team's key strengths – helping owner managers exit from businesses that they have built.  From the early stages of advising on the structure of the heads of terms and helping to influence the overall shape of the deal (thereby avoiding conflicts and difficult issues which can arise later in the process), Muckle were able to work with Tony Flinn and his main shareholders to brief them on the process and set expectation around what would be involved in the disposal.
This involved briefing the main shareholders and also managing the employee shareholders who work in the business.  By discussing at an early stage what would be involved, keys tasks and responsibilities were allocated to ensure again that the more tiresome aspects of a transaction process (typically a due diligence process undertaken by a buyer) were well prepared for – the company and the sellers were in good shape to deal with these issues which meant that Muckle and the key shareholders were able at that stage to focus on transaction issues which arose as the process went on.  As is ever the case working with organised shareholders and sellers makes the job of a corporate finance lawyer that much more straightforward – as requests for information were received from Ipca, Tony and his team were always in a position to be able to respond to those requests early – again a factor which meant that the process proceeded without delay or frustration.
Tony Flinn said: "We worked with Muckle LLP on our sale and were very happy at the professionalism employed.  The whole process went as smoothly as it could and we were shown considerable flexibility and understanding of our needs.  I would not hesitate to recommend Muckle again.
For more information on how the corporate finance team at Muckle LLP can help your business, please visit www.muckle-llp.com.
From left to right: chairman Tony Flinn, director Dr Derek Londesbrough, Muckle LLP partner Robert Phillips and finance director Nathan Lane.