Class of 2017 – meet our newly qualified solicitors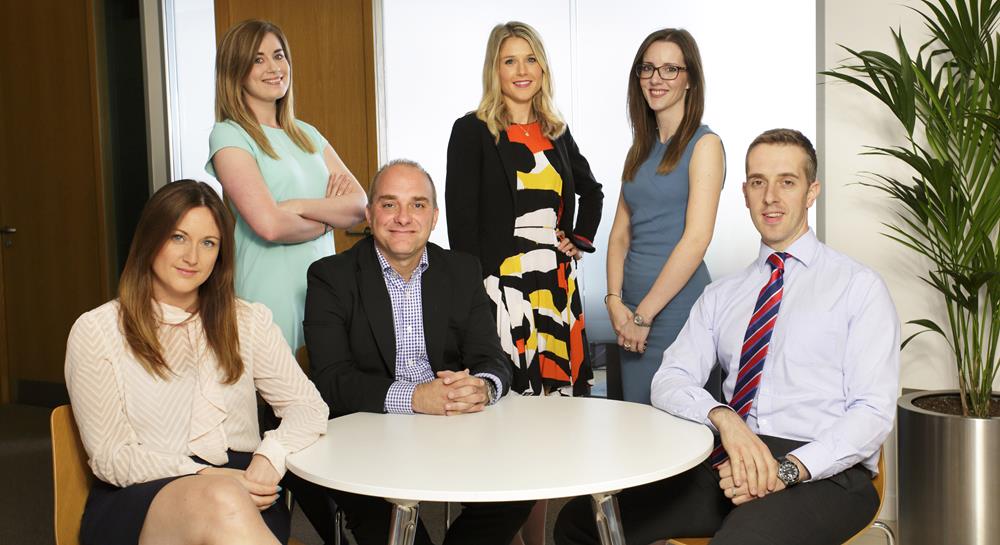 Five of our former trainees are celebrating their first Christmas as fully qualified Muckle LLP lawyers, having secured roles across the business. Here are our home-grown, newly qualified solicitors.
Janine Slesser – Construction & Engineering
Janine, from County Durham, joined as a paralegal in 2014 and Construction and Engineering was her first seat as a trainee. Clearly the team and the work made a big impression and after experiencing various other seats, Janine chose to take up a permanent role there after qualifying this year.
Janine said: "I'm so pleased to be returning to the Construction and Engineering team as a fully-fledged qualified solicitor and I've found my experience in the firms other legal teams so be so valuable in preparing me for qualification. The support and encouragement at the firm have been incredible even on the most challenging matters, and the high levels of responsibility I was given during my training contract have really prepared me to manage my own clients and files."
Stephanie Brown – Corporate
After experiencing a variety of different disciplines, Stephanie decided to focus on corporate finance after qualifying. Originally from Newcastle, Stephanie has already made headlines advising on a number of high profile North East deals that made the press earlier this year and were recognised at Insider North East Dealmakers Awards 2017.
Stephanie said: "Being from the North East, I am proud to have qualified as a solicitor at Muckle LLP, with its position in the market as the leading independent law firm for business in the North East. During my time as a trainee in the corporate team and since qualifying, I have gained experience on a range of corporate finance transactions and, with the deals market for the future looking as strong as ever, I look forward to developing my career at Muckle."
Luke Donockley – Commercial & Employment
Originally from Carlisle, Luke joined Thames Valley Police where he worked for seven years across a variety of roles. Two years as a detective working closely with solicitors persuaded Luke to return to the North and retrain to become a solicitor.
Luke said: "I'm delighted to have qualified at Muckle – it's a fantastic firm with a brilliant culture, and the training I've received has been second to none. Being able to continue to build my career with the firm is the icing on the cake."
Kate Newman – Real Estate
Newcastle born Kate first joined Muckle in August 2014 as a paralegal in the Corporate team. After six months off travelling the world, Kate returned as a trainee in September 2015 and qualified into the Real Estate team in April this year.
Kate said: "I really enjoyed my time as a trainee and am delighted to have qualified into the real estate team. The culture at the firm is fantastic, not how I imagined a typical law firm to be.  I've also become a keen runner since joining the business and now train and race regularly with the Muckle Runners."
Sam Roberts – Commercial & Employment
Sam, from Lancashire, briefly worked in recruitment before joining Muckle as a paralegal, so it's fitting that she has chosen to specialise in commercial and employment law since qualifying. A keen supporter of her local community, Sam also makes time to volunteer as a tutor at North East children's charity Success 4 All.
Sam said: "The thing I love most about Muckle is its culture, which is open and friendly – not your stereotypical law firm! I am proud to work here and I am very pleased to have been given the opportunity to develop my career at such a forward thinking business."
Bright future
Jason Wainwright, Muckle LLP managing partner, said: "We're delighted to retain five home-grown newly qualified solicitors this year - all excellent individuals who have really hit the ground running since qualifying into their preferred legal teams. They are highly skilled, hardworking and down-to-earth people who really care about the North East and I'm confident they have incredibly promising careers ahead of them.
"We are a people business, so hiring and particularly developing the right kind of employees couldn't be more important. We recently launched our ground-breaking solicitor apprenticeship scheme and have taken on a number of apprentice and trainee solicitors again this year.
"It's clear that investment in people is a huge focus for our business and I hope all our new solicitors will enjoy successful careers at Muckle for many years to come. Retaining fantastic people is always great news for our region."
For more information on how we can help your business, or if you are interested in a training contract, contact us on 0191 211 7777 or send us an email.