Business leaders hear new TfN Transport Plan at Muckle HQ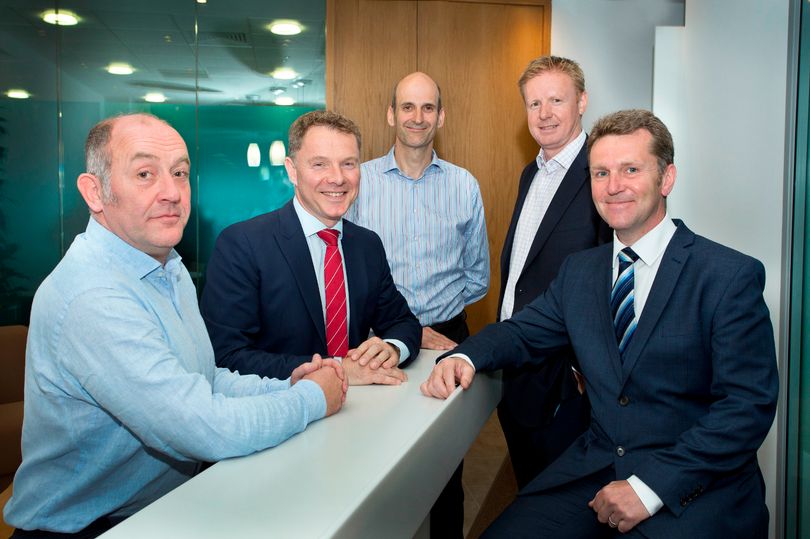 We have teamed up with NE1 Ltd and hosted a briefing event for North East business leaders to hear Transport for the North, (TfN) outline their Strategic Transport Plans.
The event, gave business leaders from across the region the chance to hear first hand from TfN their infrastructural and investment plans and to have their say on the proposals ahead of recommendations being made to Government later this year.
The Plan is being developed to transform the North's economy through investment in the region's transport infrastructure. It could help create close to a million new jobs and add almost £100 billion to the UK's economy.
Before publishing the plan and presenting it to Government TfN is keen to engage with businesses to discuss the plan and to seek feedback that could shape the final recommendations
David Brown, Chief Executive of Transport for the North addressed an invited audience of 40 business leaders including representatives from Greggs and UK Land Estates.
Transport for the North hopes that the engagement work will open up new relationships with key influencers across the North who can help take its ambitious vision forward.
David Brown, TfN's Chief Executive Officer, said:  "TfN has a clear mission to transform the North's economy by intelligently developing our transport infrastructure. Working closely with our civic and business partners from across the North East and the rest of the North, we have been identifying the strategic corridors where infrastructure investment is needed to connect areas, enabling people and goods to move rapidly and reliably around the North.  Events like the NE1/Muckle session allow us to brief business and to hear their views, which will help influence the overall Plan.
"The evidence base presents a compelling case for change, underlining the economic and strategic benefits of improving freight and passenger transport across the whole of the North to drive economic growth.
"Our Strategic Transport Plan which is due for draft release in the autumn, will include prioritised proposals to improve connectivity of these strategic corridors and by taking a pan-Northern view, it will be able to identify opportunities that previously were not considered."
Sean Bullick, Chief Executive, NE1 Ltd said: "NE1 Ltd is uniquely placed to provide links with our 1,400 city centre business members, as well as access to the wider regional business community so they can hear about the TfN plans and offer their views and insight. Ensuring that the voice of business and industry is accurately represented when shaping and finalising transport plans for the North will be crucial and will ensure that we unlock the region's full economic potential.  Looking at transport from an economic growth perspective and in context is fundamental and we are confident that TfN will act on what we and North East businesses have to say."
Stephen McNicol, Client and Strategic Development Partner, Muckle LLP said: "Our Transport links and investment in the region's infrastructure are vital to the sustainability and future growth of the region's economy.
"We are really pleased to have had the opportunity to hear about TfN's outline Strategic Transport Plan for the North of England before publication in the Autumn.  There are hugely compelling arguments for the adoption of TfN's strategy for the North and it is vital that businesses take up the open invitation from David and his team to engage with them and feed into the plan with their own views and ideas. Muckle is delighted to have hosted the event with NE1 for the key business leaders and influencers who attended."
Speaking after the event, Keith Taylor, Managing Director, UK Land Estates said:  "It is difficult to argue with what was said, the region is impacted upon by its geography.  Rivers and mountains largely dictate its transport routes, we use corridors that were put in place by the Romans and the Victorians.  I can't see us enhancing or improving on what's already there but what is different about TfN is its cohesive approach.  Reviewing road, rail and flight as one single project will deliver a step improvement.  I was very impressed by what TfN had to say and its ambitious plans for the North as well as improving connectivity from East to West and from the North to Manchester. We will offer our support."
Phil Wright, Head of Logistics, Greggs plc was equally impressed and supportive of the plans.  He said: "Instinctively the TfN's outline Strategic Transport Plan feels right.  Our business requires a lot of moving product in bulk on the roads from the North to South and from East to West and into all major cities in between.   Improving connectivity down the spine of the country and from East to West is in line with what we would like to see happen.  How to prioritise all these elements is the question, but anything that helps ease the passage of goods from regional centres on the roads will always be beneficial as well as considering the movement of people and getting people to work, because this is also important.  We are happy to lend our support to these priorities - this is not just about Greggs it is about the whole of the North East and beyond."
Fergus Trim, Director, Broadoak Asset Management, said, "I found the presentation by David Brown very helpful. It was good to hear TfN's joined-up thinking and approach towards unified connectivity of Airports, Ports, Road and Rail links across the North of England and Scotland.  This is of vital importance to help grow the Northern economy.  We hope these plans will help inform the Government's long term transport strategy, and attract the much needed new investment.
"From a North East business perspective, the forum has provided a vital opportunity for businesses to see the proposals first hand, and feed into the plan before it goes to Government."
All documents comprising the Strategic Transport Plan can be found on TfN's website,www.transportforthenorth.com.