Bright future looms for GTM after sale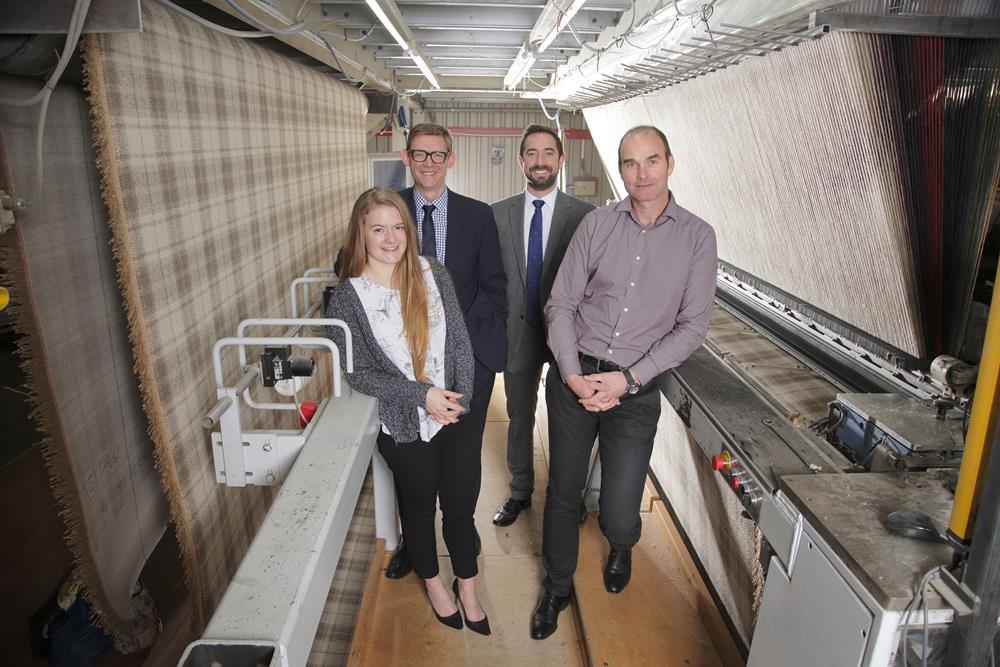 Sunderland-based Griffith Textile Machines (GTM) is looking forward to a brighter future following its acquisition by Ulster Carpet Mill Holdings Ltd, a world renowned carpet manufacturer.
We acted for the leading innovator of technical textile machinery, which now forms part of Ulster Carpets, consolidating a long-standing relationship between the two companies. It is hoped that GTM's unique skills combined with Ulster's expert weaving experience will lead to further improvements in carpet technology.
25 year relationship
Ulster Carpets has been using GTM machinery for 25 years, and its carpets have graced the floors of many of the world's most sophisticated venues, such as The Savoy, London.
Dave Watson, GTM managing director, said: "Being such a clear fit, with our shared strategic objectives, joining the Ulster Carpets group was an obvious next step for both parties.
"We are thrilled with the rare opportunity to focus on developing innovative solutions based on our joint, peerless technologies. Joining the Ulster group is the culmination of a 25 year business relationship and will encourage GTM to achieve its maximum potential to the benefit the group, staff and customers."
Fantastic synergies
David Acheson, Ulster's head of strategic operations, said: "Ulster's ethos and future plans very much revolve around quality, design excellence and technical innovation, and GTM fits this perfectly. We are delighted to have secured this purchase and are excited about the future prospects as the two businesses combine their skills."
Anthony Evans, Muckle LLP partner, added: "There are some fantastic synergies between GTM and Ulster, building on their trading relationship. This was reflected in the deal itself which was very positive and concluded smoothly."
The acquisition is being funded from Ulster's cash reserves and reflects its desire to broaden the group by selectively adding outstanding businesses.
For more information on how we can help your business, please contact Anthony Evans on 0191 211 7961.