Inner-city farm harvests fresh hope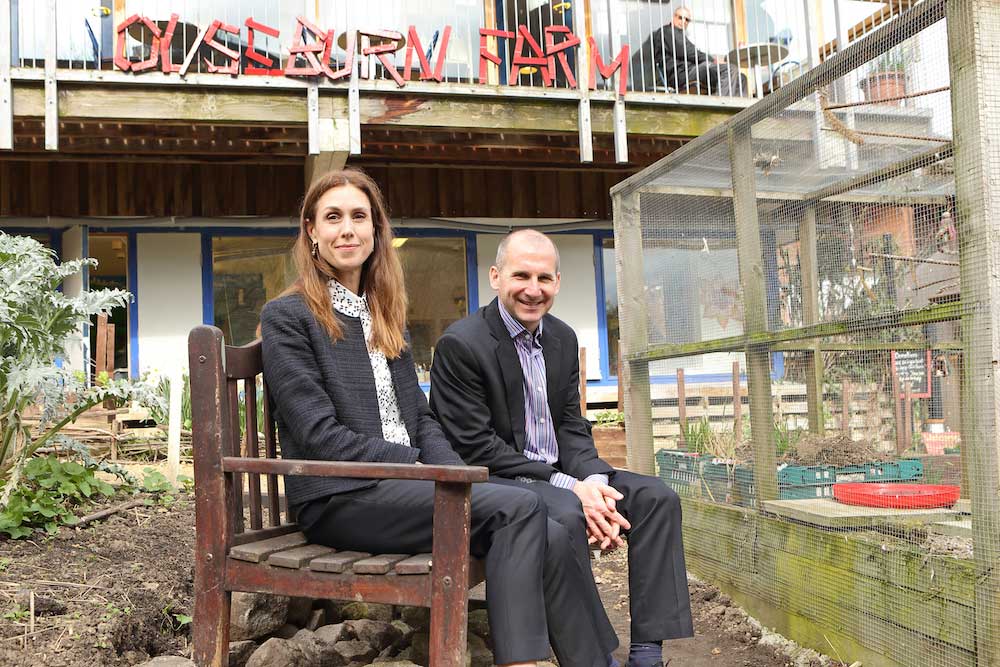 Newcastle's unique inner-city farm is looking forward to a more fruitful 2017 thanks to a wave of kind-hearted donations.
Individuals and businesses pulled together to raise an amazing £20,000 for Ouseburn Farm's crowdfunding appeal throughout March, securing its short-term future.
A crow for help
The farm is a charitable subsidiary of Tyne Housing Association (THA), a social housing provider with accommodation throughout the North East. THA previously contributed over £100,000 of the farm's running costs each year, for eight years, but recent financial and policy changes have substantially reduced the funding it can offer.
Ian Johnson, THA CEO, said: "Ouseburn farm brings a tremendous amount of pleasure to the large numbers of visitors it attracts. But its role in supporting the local community goes further. It is also an invaluable source of training and education for many of our vulnerable residents who gain vital skills, experience and confidence helping out at the farm.
From nay to yay
"The response to our appeal has been utterly overwhelming and we're exceptionally grateful to everyone who made donations or purchased rewards, from personalised tweets to birthday parties at Ouseburn.
"This means so much to the farm, to THA and to the community. It means more workshops for school children, more unique days out for local families and more opportunities for vulnerable adults to grow and achieve their goals."
Ouseburn was given a major boost in September 2016 when local marketing business Drummond Central stepped in to supplement funding that THA could no longer provide, but the farm still found itself with a £20,000 shortfall.
Top of the crop
Newcastle law firm Muckle LLP were among the local businesses that helped plug the funding gap. Charlotte McMurchie, who volunteers on the THA board and is also a partner at Muckle LLP, helped secure a significant donation from law firm's charitable fund.
Charlotte said: "I am absolutely delighted the farm has managed to raise enough funds and I'd like to congratulate the dedicated staff and volunteers who do amazing work there every day. Hopefully this buys time to develop a long-term strategy that will sustain the farm for years to come."
Harvesting a secure future
The farm is now focused on finding other fundraising opportunities or trusts that could help secure its long-term future.
There has been a city farm in the Ouseburn Valley since 1976. Byker City Farm was set up by local people, who wanted children living in the city to have the chance of working with farm animals. Over the years, the farm grew from a caravan on the site of a derelict paint factory into a busy vibrant and popular green space.
Today it also helps people with disabilities and vulnerable adults gain confidence and skills to improve their lives, working together with staff and volunteers to support the farm's many visitors.
Entry to Ouseburn is free of charge and it is open to the public all year round, closed only on Christmas Day and New Year's Day. It features animals, gardens and an on-site cafe serving fresh food which has been produced directly from the farm. Produce is also sold in its Heaton Park Road farm shop.
The popular visitor attraction also offers educational classrooms and workshops for people who may be excluded from their family or communities. Woodwork, carpentry and catering classes are just some of the many trades on offer for visitors.
For more information on how we can help your business, contact Charlotte McMurchie on 0191 211 7979/