Current trends in construction contracts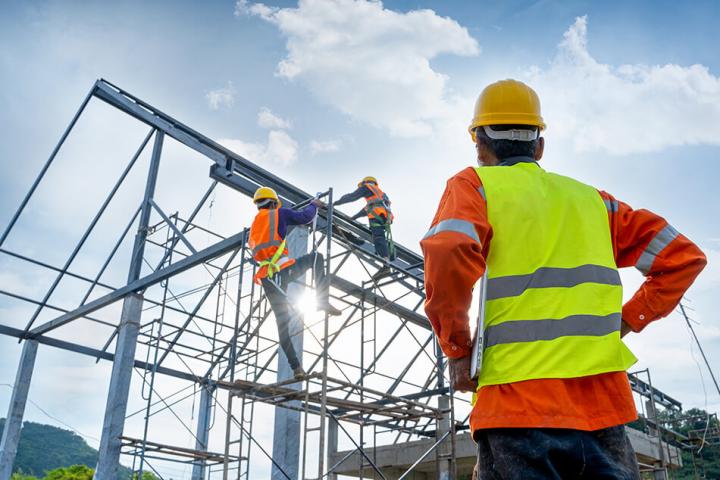 In this time of political and economic uncertainty, the construction industry is seeing an increasing number of contractor insolvencies. Increases in energy prices, rising inflation and the limited availability of raw materials such as cement, bricks and steel are significantly contributing to the sector's struggles and compounding pre-existing pressures relating to COVID-19, Brexit, and post-Grenfell building safety issues.
These pressures inevitably affect the approach employers and contractors adopt when entering construction contracts. These are some recent trends that are emerging.
Fluctuation provisions
Until fairly recently, it has been common practice for contractors to sign up to fixed-price construction contracts without seeking adjustments for inflation.
As the price of labour, materials and other costs continue to rise, contractors are seeking to include fluctuation provisions in their contracts in order to pass some cost increases on to the employer.
We are also seeing contractors seeking to address increasing costs through the increased use of provisional sums resulting in increased cost uncertainty for clients.
Insolvency
Where there is concern over potential insolvency, the earlier you seek legal advice over the best ways to protect your position, the better.
In most industry construction contracts, there is no automatic termination if the contractor, or the employer, becomes insolvent. Most contracts will, however, contain a right to terminate for insolvency on serving a notice of termination.
You should carefully review notice requirements in light of the Corporate Insolvency and Governance Act 2020, which impacts certain suppliers' rights to terminate contracts, regardless of what the contract terms say.
Where there are valid rights to terminate, the procedures for serving notices of termination must be followed to avoid the terminating party facing a risk of a claim by the other for wrongful termination.
In addition, parties should ensure that all necessary payment notices have been served. These include any 'pay less' notices that need to be served under the Housing Grants, Construction and Regeneration Act 1996 in response to payment applications that may remain outstanding at the time of insolvency.
Bonds, guarantees and collateral warranties
Given the increase in insolvencies, we have seen a greater number of enforcements of parent company guarantees and performance bonds and the exercise of step-in rights under collateral warranties. It is important that the procedures for enforcement and step-in are carefully followed, and specialist legal advice is taken.
We have also seen an increase in the demand by contractors for advance payments, typically to fund the ordering of long lead items such as steel. Consequently, there has been an increase in advance payment bonds being given to employers, which offer protection in the event that contractors and supplies fail to deliver unencumbered materials to the site.
Force majeure
A "force majeure" clause relieves a party from performing its obligations under a contract in circumstances that are beyond the party's control.
Until COVID-19, there was little consideration of force majeure clauses. This has certainly changed since the pandemic, with many contractors and sub-contractors seeking to rely on force majeure to protect themselves from claims for delay.
Most industry construction contracts contain mutual force majeure clauses, but they should be carefully checked to ensure they cover the key priorities and risks of the parties.
Professional indemnity insurance
Particularly in light of the Grenfell tragedy, the professional indemnity market has continued to harden, and those insurers who remain active in the sector are limiting insurance cover in a number of ways. Most notable is the continued increase in policies written on an aggregate basis and a decline in the availability of 'per claim' cover. Also, aggregate sub-limits in relation to risks such as pollution and contamination and entire exclusions for fire and cladding are increasingly common.
Caps on liability
It is also increasingly common for consultants and contractors to ask for their liability in connection with a project, including for delay, to be capped. The cap is usually linked to a percentage of the contract sum and/or their professional indemnity insurance level. Employers should carefully consider their likely losses and what level of cap is appropriate to accept.
If there is anything in this article you would like to discuss, please get in touch with Sophie Crosby on 0191 211 7822 or [email protected]